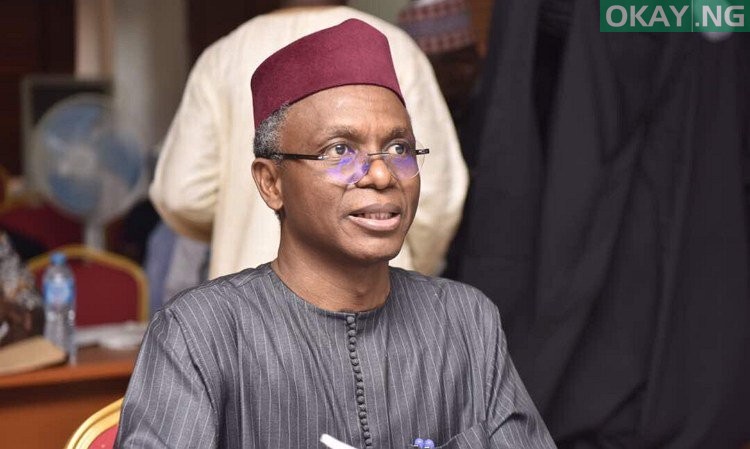 The Independent National Electoral Commission (INEC) through its Resident Electoral Commissioner for Akwa Ibom has dissociated itself from the comment made by Governor Nasir el-Rufai of Kaduna State stating that foreigners that interfere in Nigeria's elections will leave in body bags.
The governor of Kaduna state said during a programme on NTA said, "Those that are calling for anyone to come and intervene in Nigeria, we are waiting for the person that would come and intervene, they would go back in body bags."
This statement had cause so much reactions from Nigerians and International community.
However, Mike Igini, Resident Electoral Commissioner for Akwa Ibom speaking on Channels Television's Sunrise Daily, said foreign observers should not feel intimidated.
In his words, "I am concerned by that statement but we want to assure members of the international community that our election is an election that we want to conduct because election period is a period for citizens to renew ideas, policies, and persons who have governed for a period of time.
"So, here in Nigeria, we want to say that on the part of the commission, our commitment to conduct free and fair election to the satisfaction of the Nigerian people first and will also meet regional and international standards, one that we will demonstrate in this election because we have sufficient tools preparation to deal with that."
Okay Nigeria reported that the presidency backed El-rufai's comment saying the governor spoke strongly in defense of national interest.
"We have taken note of the clarification to a reported earlier statement by the Governor of Kaduna State, Nasir El-Rufa'i concerning opposition call for foreign interference in our domestic affairs and to say that latest statement by him should rest the issue for good. There is nothing more to sneeze at," – spokesperson to the President, Garba Shehu said.