INEC Publishes List of Candidates for Imo Governorship Election, APC Candidate Missing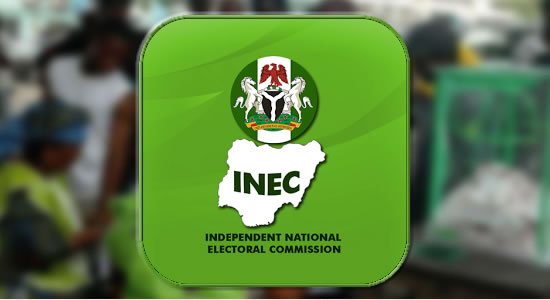 The Independent National Electoral Commission (INEC) has displayed the names and qualifications of candidates of political parties running for the Imo state governorship election with no candidate listed for the All Progressive Congress (APC).
This is also as the immediate past Chief of Staff and governorship aspirant in the state, Chief Uche Nwosu, commended the leadership of INEC for complying with a subsisting court order restraining the Commission from accepting any other name as candidate of APC in Imo state except that of Uche Nwosu.
INEC had yesterday displayed a provisional list of governorship candidates of 67 registered political parties for the Imo governorship election with the APC candidate conspicuously missing.
Nwosu who blamed the exclusion of APC from the list on the National Chairman of the party, Adams Oshiomhole, who he accused of 'mindless impunity' that may undermine the overall chances of the party at the general elections.
Commending President Muhammadu Buhari for promoting internal democracy, he described the decision of the Oshiomhole to substitute the names of those that won the primary elections with names of those that didn't as undemocratic.
According to Nwosu, "I want to thank the National Chairman of INEC, Mahmood Yakubu for adhering to the rule of law by obeying subsisting Court Order as it concerns the Imo APC. I did not know why Oshiomhole should insist on changing the name of people that won primary elections with that of those that never won. In my own case I won the governorship primary, I have Police report, DSS report and INEC report affirming my elections as the APC governorship candidate in Imo."
Nwosu, however, expressed confidence in the court and optimism that he will reclaim his mandate.
Some of the candidate who made the list include the candidates of the Peoples Democratic party, Hon. Emeka Ihedioha; Mr. Okey Eze of the Social Democratic Party; Sen. Ifeanyi Ararume of the All Progressives Grand Alliance; Mr. Ibe Kenechukwu (Accord Party); Mr. Linus Okorie (Young Progressives Party); Chief Ike C. Ibe (Independent Democrats); Hon. Tony Nwulu (United Progressives Party); Mr. Ngozi Olehi (All Grassroots Alliance); Mr. Ukaegbu Joesph Ikechukwu (Labour Party) and Mr. Ejike Chukwu (African Democratic Party).
Five female governorship candidates also made the list. They are Mrs. Joy Emeziem (GPN); Ijeoma Onwubuariri (NDLP); Mercy Adaku Ibeh (DP); Onyeka Immaculata Umunakwe (AAP) and Mrs. Nkemjika Ahumonye Ihemadu of the National Conscience Party.