News
IN CONGO: Plane crashes with 17 persons on board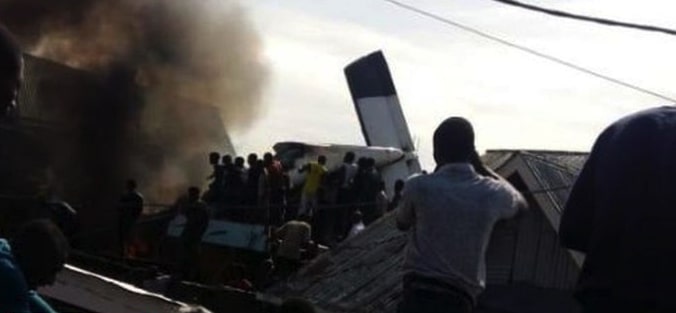 An aircraft carrying about 17 people on Sunday crashed into a densely populated area of Goma in the Democratic Republic of Congo.
The plane owned by Busy Bee crashed during takeoff for a flight to the city of Beni, 350 kilometers north of Goma (220 miles).
Details of fatality are yet to ascertain at the time of writing this report.
More details shortly…