Imo Police Arrest Couple for Killing 13-year-old Stepdaughter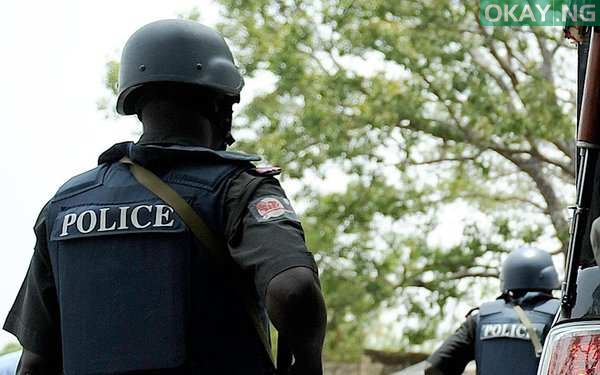 Police Imo State have arrested a couple, Mr. Damian and Mrs. Prisca David, who are indigenes of Taraba State, for allegedly killing their 13-year-old step daughter, identified as Veronica David.
The incident, which happened on Friday at Ogwuaga-Abba in the Nwangele Local Government Area of Imo State, it was learnt, threw the community into mourning.
The couple, who until the incident were security guards to a Port Harcourt-based businessman, Johnbosco Ozugbo, in his village house, Ogwuaga, were arrested by the police following intelligence information.
The police also arrested one John, who allegedly partook in the killing of the 13-year-old.
A source in the village, Chima Egbu, told newsmen on Sunday that the incident was a case of culpable homicide.
Egbu said after the couple and John had allegedly murdered Joy, they tied a robe on the girl's neck to make it look as if she committed suicide.
The source said, "The couple are security guards at Johnbosco Ozugbo's house at Ogwuaga Abba. Their stepdaughter was living with them until the incident. It was simply a case of culpable homicide because they had always maltreated the poor girl. They were beating her that Friday morning as usual when she slumped and died.
"In a bid to escape justice, they called one John to help them to tie a robe around the girl's neck for it look as if the girl committed suicide.
"But neighbours who suspected a foul play alerted the police at Nwangele Divisional Police Headquarters. The couple were quickly arrested and the corpse retrieved. The third person was later arrested by the police."
Ozugbo, who confirmed the development to newsmen on Sunday, said he was alerted that his security guard and his wife, Prisca, had allegedly murdered their stepdaughter who lived with them.
He said he had to contact the police at Nwangele who quickly moved in, arrested the suspects and recovered the corpse.
"My security guard called me that his stepdaughter committed suicide and he needed an advance salary to take her corpse to Taraba for burial. I was worried on how a 13-year-old girl would take her own life.
"On enquiry, I was told that his wife, Prisca, hit the girl with a plank on her head and she died immediately. A boy in the compound told me that he saw the woman hit the girl a plank.
"I quickly involved the police and the couple were arrested. The boy who said he saw the woman kill her own stepdaughter went with them to the police station to put it in writing. The corpse is ready for autopsy. I will ensure that justice is served," Ozugbo said.
Confirming the development in a telephone conversation, the Commissioner of Police in the state, Chris Ezike, said he had ordered the homicide section of the command to take over the matter.