Igbos Did Not Make Use Of Opportunities – Northern Governors Blames South Easterners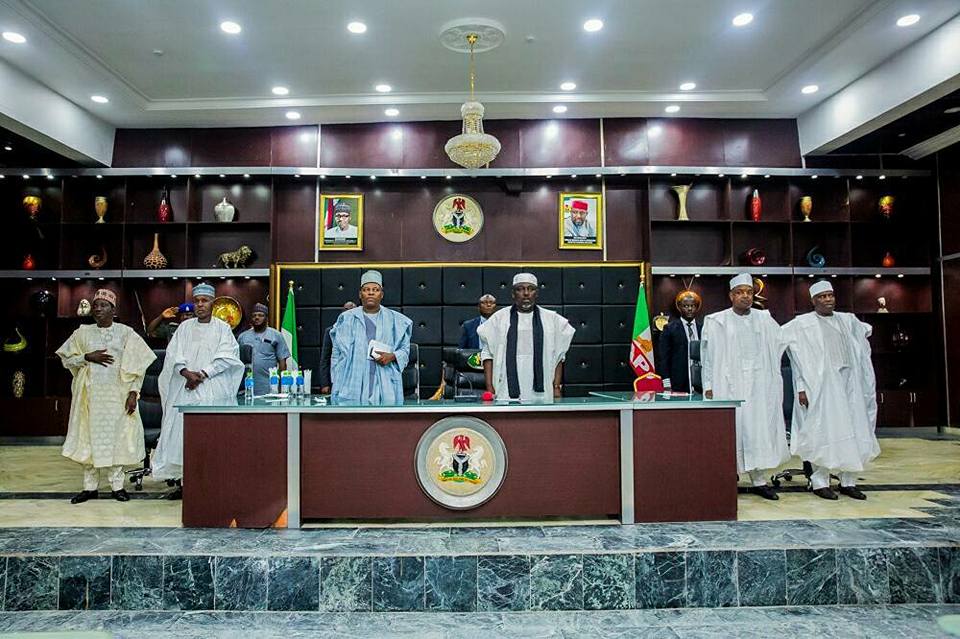 Northern governors have laid the blame for the poor state of things in the Southeast at the feet of politicians from the region who did not use their offices to better a lot of their kinsmen.
Speaking in Imo state during a meeting between Igbo and Hausa leaders, the governors said the challenges facing Igbos are not due to marginalisation.
The visiting governors, led by Borno state Governor Kashim Shettima, the chairman of the Northern Governors' Forum, included Governors Atiku Bagudu (Kebbi), Aminu Waziri Tambuwal (Sokoto), Simon Lalong (Plateau) and Bello Masari (Katsina).
The governors said politicians from the zone only served their personal interests and did not use resources available to them to develop the region.
They said: "You can take for instance the case of Nnamdi Kanu who is an ordinary criminal.
"When he was arrested, senators from the Southeast were falling head over heels to bail him for what they could gain at the detriment of national unity and peaceful coexistence.
"The problem of Nigeria is we the elite who are fanning the embers of hatred and disunity for selfish reasons.
"The country is passing through a grim and sober moment and by working together, we can get Nigeria to work again.
"We are here to thank our colleagues in the Southeast for standing on the part of peace and national unity. All we need is tolerance, justice and generosity of mind to move the country forward.
"Governor Okorocha has been dehumanised and branded all sorts of names for insisting on one indivisible Nigeria but he has remained unshaken in his faith in the unity of the country."