IG of Police Orders Closure of Ondo State Assembly Over Impeachment Crisis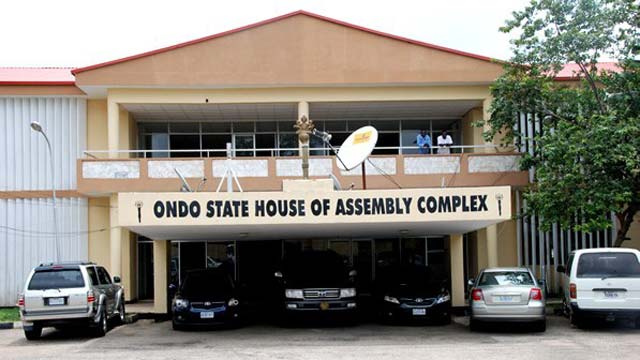 HIGHLIGHT
---
IG of Police has ordered the closure of Ondo State Assembly over its current leadership crisis.
Ondo State Assembly
---
Mr Malachi Coker, the Acting Speaker of Ondo State House of Assembly, on Monday said the police had sealed the Assembly over its leadership crisis. Coker told the News Agency of Nigeria (NAN) in Akure that the Inspector General of Police, Mr Ibrahim Idris, ordered indefinite closure of the Assembly.
The Assembly, had on Friday, Jan. 27, impeached the Speaker, Ms Jumoke Akindele, and other principal officers over allegation of N15 million fraud.
NAN reports that the sum of N15 million was allegedly found on the Assembly's Pay Master, Mr Makanjuola Adesina, who told the lawmakers that it was withdrawn on the instruction of the Speaker for a project which he failed to disclose.