If PDP Remained in Power,Boko Haram Would Have Taken Over Aso Rock – Garba Shehu Says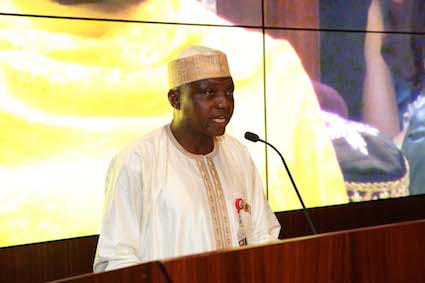 HIGHLIGHT
Presidential spokesperson, Garba Shehu, has said if the Peoples Democratic Party, PDP remained in power after 2015, the dreaded Boko Haram terrorist sect would have taken over Aso Rock.
Garba Shehu
---
Shehu reinstated that President Muhammadu Buhari has done a lot with regards national security as he has curbed the activities of the insurgents.
The spokesperson made this known on Saturday while fielding questions from newsmen in Abuja.
Shehu said, "There are many people who believe that if not for president Muhammadu Buhari, PDP had continued in this country in 2015 they would have taken over Aso Rock by now.
"We have achieved so much in terms of security. Look at all of the way the efforts that has been put in rolling back Boko Haram."
The spokesman further noted that policy of whistle-blowing was an opportunity for Nigerians to make money.
According to him, "If you see stolen money going anywhere, you will not only be honoured for pointing it out for discovery but you can earn a commission.
"So reward by exposing that. About 10 million USD and they give 2.5 of that. That money can change one's life."
"The important policy of whistle blower that the president has instituted, it gives an opportunity to me, you and to every citizen of this country," he added.