I Won't Honour Your Invitation Over Investigation On N13bn Ikoyi Cash – Emefiele tells Reps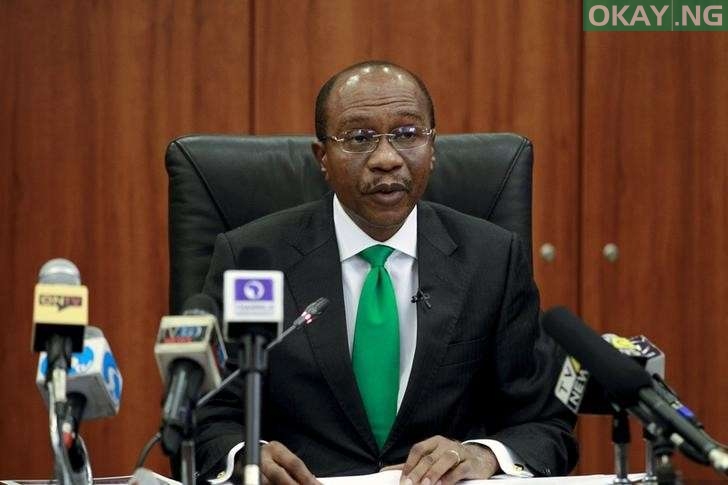 Sequel to his invitation by the House of Representatives Committee On National Security and Intelligence to testify in the ongoing investigation into the $43.4m (N13bn) recovered by the Economic and Financial Crimes Commission, EFCC, from an apartment at Osborne Towers, Ikoyi, Lagos, the Governor of the Central Bank of Nigeria, CBN, Mr. Godwin Emefiele, has said he won't appear before the committee.
The Committee is chaired by Hon. Aminu Sani-Jaji.
The committee had thrice summoned Emefiele; the suspended Director General of the National Intelligence Agency, Dr. Ayo Oke; the Acting Chairman of the EFCC, Mr. Ibrahim Magu; and the National Security Adviser, Maj.-Gen. Babagana Monguno (retd.) to testify.
The third sitting of the committee was Wednesday (yesterday).
But, like in two previous occasions, all the officials shunned the committee on Wednesday.
However, Emefiele wrote the lawmakers to say that he did not think it was appropriate for him to come because he would be in breach of the National Security Agencies Act.
In the letter, which was read out to members by Sani-Jaji, the CBN governor argued that the Act prohibited the disclosure of security information publicly.
He noted that security information was 'classified information', which the law barred him from releasing to the public.
The CBN governor further argued that a committee chaired by the Acting President, Prof. Yemi Osinbajo, had already investigated the cash recovery.
But the lawmakers were enraged and berated Emefiele for acting like 'someone who lacks the capacity to differentiate between a legislature and the executive arm of government'.
Sani-Jaji stated, "This CBN governor doesn't even know that there is something called separation of powers."