A former Chairman of the Economic and Financial Crimes Commission, Mallam Nuhu Ribadu, has called for confidence building and sustained dialogue as the way out of the crisis in Southern Kaduna.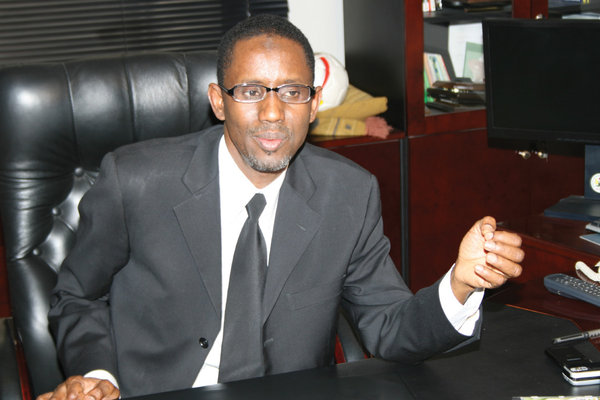 Nuhu Ribadu
---
Ribadu, who was one of the mediators that helped to restore peace after about a decade of ethnoreligious conflict in Plateau State, stated that dialogue within and among communities in conflict-ridden areas was the key to sustainable peace.
He stated that efforts by members of his team, with the assistance of an international non-governmental organisation, HD International, led to the recent signing of a peace accord by 56 communities in Plateau State.
According to the former EFCC boss, who said he had reached out to his friends within the various communities in Plateau to facilitate the peace process, the involvement of religious and community leaders cannot be overemphasised.
Ribadu said the problem in Southern Kaduna was not different from that of Plateau and that a renewed sense of urgency was needed in dealing with the issues at present and in the long term.
He said, "At the height of the crisis in Plateau State at that time, I decided to reach out to a couple of friends within the community. I reached out to people I thought we could initiate something.
"I got Shehu Baba from the Hausa Fulani Community, a respected young man and told him we can't sit down and do nothing. We started talking.
"I also reached out to my good friend, Yusuf Pam, from the Birom Christian community, a former Attorney-General of Plateau State and we started by doing a proper research to understand the problem, study it and proffer solutions."
According to him, lessons learnt from the sad episode in Jos should guide against a repeat anywhere else.
Meanwhile, the senator representing Kaduna South Senatorial District, Danjuma La'ah, has said the Inspector General of Police, Mr. Ibrahim Idris, does not have a full knowledge of the ongoing killings in Southern Kaduna.
Senate President Bukola Saraki had on Tuesday said the lawmakers would investigate the killings.
La'ah advised that the Senate should invite traditional and community leaders to provide a "correct and adequate" information on the crisis.
The senator, in an interview on Saturday, said, "Even if the IG was summoned by the Senate to talk about what is happening in southern Kaduna, he might not be in a better position to give a concrete and honest account of what is happening there.
"It must be the locals, those from Southern Kaduna, who can speak nothing but the honest truth about what is happening. And for those security men who are on the ground in Southern Kaduna can as well give their advice based on facts, without fear or favour. Let them come and say precisely what they saw."