How I Proposed to My Wife On Phone – Charles Inojie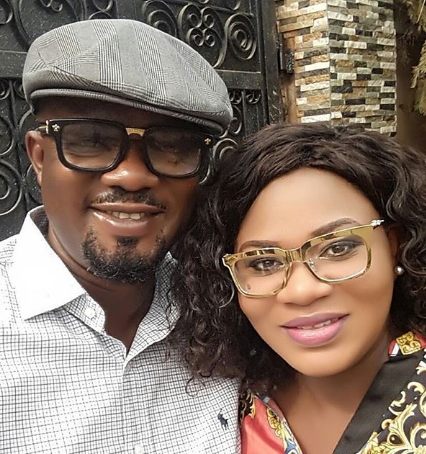 Popular comic actor Charles Inojie has revealed that his wife did not take him seriously when he asked her out on a date.
The actor told Saturday Beats that among all the things he may likely not forget in a hurry is the way he proposed to her.
In what appeared to be an impatient request, the actor said he put the 'Will you marry me?' question to his wife on the phone.
Inojie said at the time he wanted to propose to her, she was out of the country.
He said, "My wife and I had been friends and lovers for a while before we got married. When I approached my wife that I was in love with her, she told me that I was not serious because she thought that I was joking. I experienced that for a while but with persistence, she accepted to date me.
"There is something about destiny and there are some people that you would meet and you would know that they are meant to be more than friends. Incidentally, the day I proposed to my wife, she was not even in the country. I called her to ask when she would return to Nigeria and she began to query me. She eventually told me that she would be away for about three months and I began to grumble at that point. She was eager to know what was on my mind because she asked if the issue was very serious. I told her that even though it was quite urgent, I would be patient."
He said, he eventually proposed after she called him back, insisting that she would like to know what the problem was.
"She ended the call and later that evening, she called back asking me what the problem was because she had been restless all day ever since I made the call. She demanded that I tell her what was on my mind. After dragging the issue for a few days, I had to open up because I discovered that it was going to lead to an unnecessary quarrel. I had to propose to her on the telephone and immediately I did that, she started crying, then she said yes. That was it. I would have loved it to be more conventional but the circumstances did not allow it. But I am glad it went well."