News
How 133 passengers escaped death as Air Peace aircraft makes emergency landing in Lagos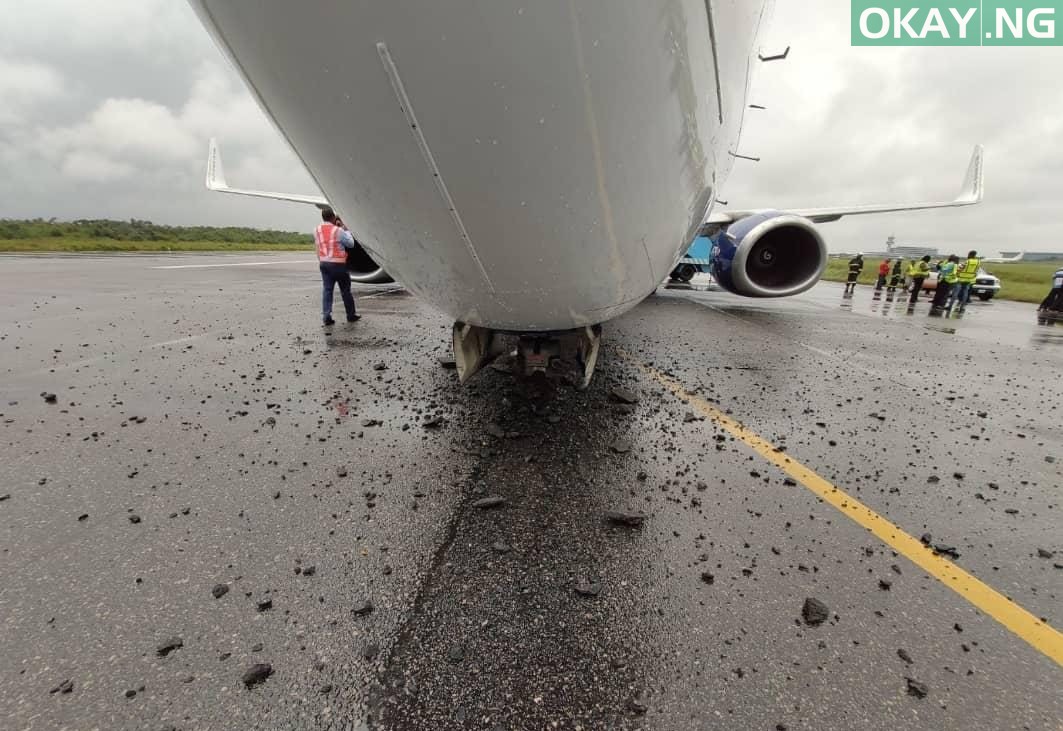 An aircraft belonging to Air Peace from Port Harcourt to Lagos made an emergency landing after "sudden weather changes".
Okay.ng learnt that the plane was conveying 133 passengers and six crew members when the incident occurred on Tuesday.
However, no casualties was recorded in the accident that happened around 11:30 am.
Chief Operating Officer of Air Peace, Oluwatoyin Olajide, in a statement confirmed the incident saying Captain Ajibola, who commanded the flight and her crew handled the incident professionally.
He said Capt. Ajibola noticed sudden weather changes when approaching Lagos and demanded to land on the International runway which is longer and wider than the domestic runway.
The statement read in part: "After landing safely and rolling to the runway exit, the nose gear developed a problem and partial collapse. The crew notified the airport authorities who quickly ensured the safe disembarkation of the passengers via the passenger door."