Hauwa Leman! Buhari Calls Father, Says Everything Possible Was Done to Save Her Life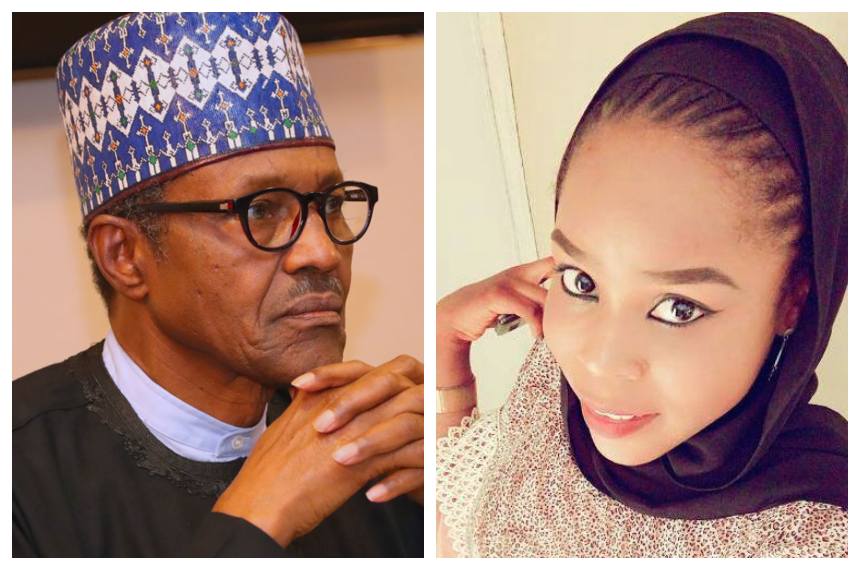 President Muhammadu Buhari says the federal government (FG) did everything possible to save the life of Hauwa Leman, the International Committee of the Red Cross (ICRC) midwife killed by Boko Haram.
Buhari, in a statement made available to okay.ng on Tuesday, said he has spoken with the father of Hauwa, Mohammed Leman, to extend condolences.
"It is not the kind of telephone call anyone prays to make. The federal government did everything possible to save Hauwa's life; it is tragic and regrettable that all our efforts were unsuccessful," he said.
The President it is extremely sad that Hauwa has to end up the way it happened.
"I expressed our deepest condolences to her father, on behalf of the Government and all the people of Nigeria," he said.
Buhari said he also spoke with Peter Maurer, President of the ICRC, to extend condolences on the death of Hauwa.
"The ICRC has been doing a great job in Nigeria, providing healthcare services to people in the areas most affected by the insurgency. We salute their courage and service," he said.
Read Also: Nigeria demands elimination of safe havens for stolen assets, funds
"We fervently hope that these series of sad events, leading to the painful loss of their staff, will not discourage the ICRC from working in Nigeria. We hope that they will continue to offer their services, and not give up, inspite of what has happened.
"I am reassuring everyone that the Federal Government will continue to do all within our power to protect not just humanitarian workers, but also everyone working or living in the North East. I salute our military, who continue to fight and strive hard to permanently neutralize Boko Haram," he further stated.
Read More News HERE