Gov. Sani Bello Hails Bola Tinubu at 65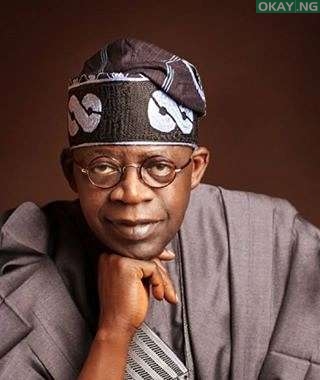 Niger State Governor, Alhaji Abubakar Sani Bello has described former governor and All Progressive Congress Leader, Asiwaju Bola Ahmed Tinubu as a phenomena in Nigerian Politics.
---
In a statement issued by his Chief Press Secretary, Malam Jibrin Baba Ndace, Governor Sani Bello described the celebrant's contribution to the socioeconomic and political development of Nigeria as unquantifiable and immeasurable.
The Governor noted, with nostalgia, the pivotal role played by Tinubu in the formation of APC and its eventual success over the then ruling party, describing him as a phenomena in the political history of this country.
"It is impossible to write modern political history of Nigeria without a special mention of Asiwaju Bola Ahmed Tinubu who strategically redefine Nigerian political landscape bringing a region hitherto in the opposition into mainstream politics of Nigeria.
In the process of his political steps he has always place national interest above self."
"There is no one single political jargon that can best describe this personality, but Tinubu, who, of course has a title of Jagaban (Borgu) from my state, is an icon and a progressive who has a positivistic approach to issues of politics and development".
Governor Sani Bello acknowledged Tinubu's role in the transformation of Lagos State stressing that the political structure and legacy left behind by the former governor brought continuity as well as growth and development of the state.
"As Governor of Lagos state, you build an enduring structure that outlived your tenure and ensured stability and development of the state."
While congratulating the celebrant many more years ahead, Governor Sani Bello prayed Allah to grant Asiwaju Bola Ahmed Tinubu long live, good health and wisdom to continuously contribute to the positive growth and development of the nation