News
Ghana Explosion Death Toll Hits 7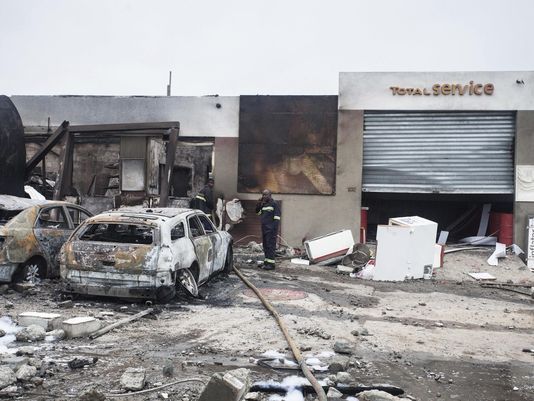 No fewer than seven people have died, with 132 still reported injured after two explosions at a petrol station in Accra, Ghana.
Eye witnesses say the explosions were caused by a liquefied petroleum gas (LPG) tanker.
Ghana's Information Minister, Mustapha Hamid, said out of those injured, 64 persons have been discharged from hospital with 68 others receiving treatment.
The vice president, according to the minister, visited the site on Sunday morning to get first-hand update.
The fire, which was reported to have started at about 7 p.m. on Saturday night, also caught an adjacent filling station and set ablaze many vehicles.
"Government expressed its condolences to families of the deceased and injured in the unfortunate incident, it also commended the Fire Service, Ambulance Service and police for their quick control and rescue exercise.
"Any injured persons who may have been evacuated from the scene on their own should kindly inform the Ghana Police Hospital of their location," he said.