Featured
FULL RESULT of Bayelsa governorship election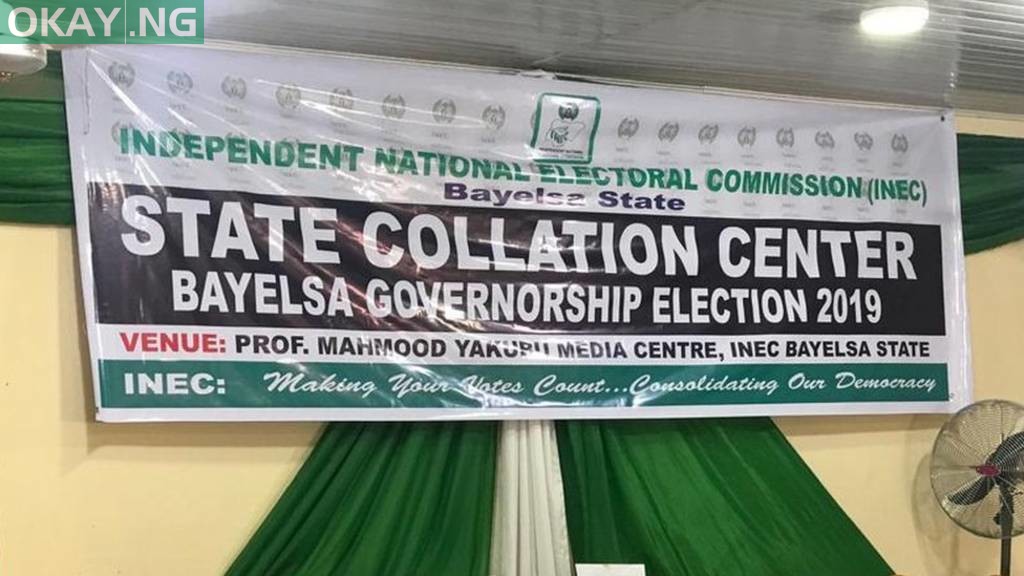 The Independent National Electoral Commission (INEC) has declared David Lyon of the All Progressives Congress (APC) as the winner of the 2019 Bayelsa governorship election.
Professor Faraday Orunmuwese, the Returning Officer of the election, made the declaration on Monday morning after the completion of collation results.
Lyon polled a total of 352,552 votes to defeat his closest rival and candidate of the Peoples Democratic Party (PDP), Duoye Diri, who scored 143,172 votes.
Here is the full list of election results announced by INEC:
Sagbama LGA
APC – 7, 831
PDP- 60, 339
Brass LGA
APC – 23, 831
PDP- 10, 410
Nembe LGA
APC – 83, 041
PDP- 874
Ekeremor LGA
APC – 21, 489
PDP- 18, 344
Kolokuma/Opokuma LGA
APC – 8, 934
PDP- 15, 360
Ogbia LGA
APC – 58, 016
PDP- 13, 763
Southern-Ijaw LGA
APC – 124, 803
PDP- 4, 898
Yenagoa LGA
APC – 24, 607
PDP- 19, 184