News
Full final result of Kogi governorship election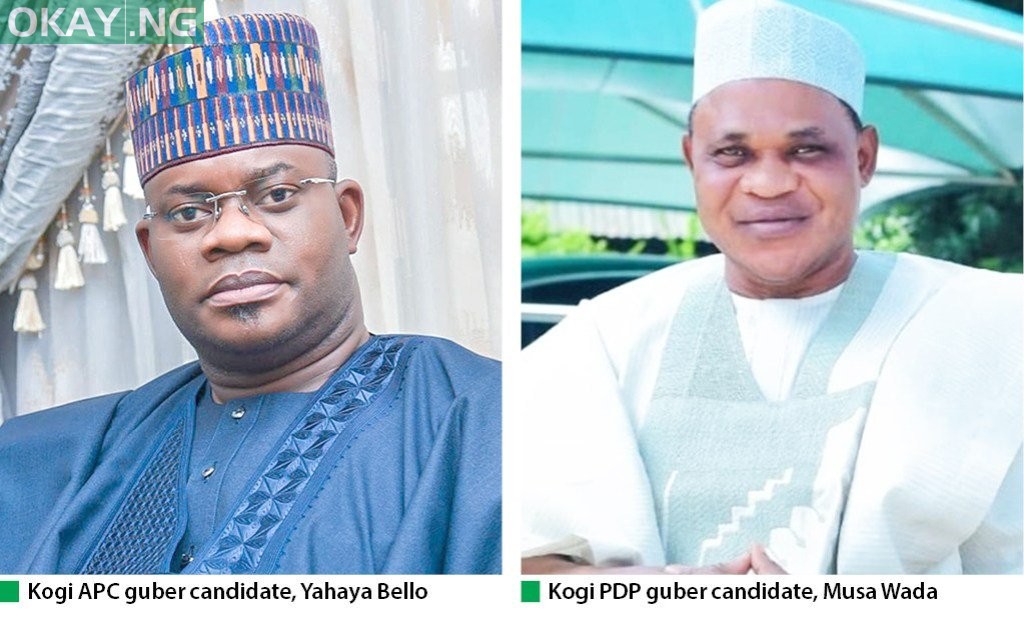 The Independent National Electoral Commission (INEC) on Monday morning declared Yahaya Bello of the All Progressives Congress (APC) as the winner of the governorship election in Kogi State.
Okay.ng understands that Bello polled 406,222 votes to defeat his close rival, Musa Wada of the Peoples Democratic Party (PDP) who scored 189,704 votes.
Here is the final governorship result as declared by INEC.
| | | | |
| --- | --- | --- | --- |
| LGA | APC | PDP | SDP |
| ADAVI | 64,657 | 366 | 279 |
| AJAOKUTA | 17,952 | 5,565 | 323 |
| ANKPA | 11,269 | 28,108 | 399 |
| BASSA | 8,386 | 9,724 | 269 |
| DEKINA | 8,948 | 16,575 | 321 |
| IBAJI | 12,682 | 10,504 | 221 |
| IDAH | 4,602 | 13,962 | 221 |
| IGALA MELA/ODOLU | 8,075 | 11,195 | 208 |
| IJUMU | 11,425 | 7,587 | 223 |
| KABBA/BUNU | 15,364 | 8,084 | 364 |
| KOTON KARFE | 14,097 | 9,404 | 657 |
| LOKOJA | 19,457 | 11,059 | 772 |
| MOPA-MURO | 4,953 | 3,581 | 95 |
| OFU | 11,006 | 12,264 | 531 |
| OGORI/MAGONGO | 3,679 | 2,145 | 244 |
| OKEHI | 36,954 | 478 | 3,095 |
| OKENE | 112,762 | 139 | 50 |
| OLAMABORO | 16,876 | 8,155 | 262 |
| OMALA | 8,473 | 14,403 | 567 |
| YAGBA EAST | 6,735 | 7,546 | 220 |
| YAGBA WEST | 7,868 | 8,860 | 211 |
| TOTAL | 406,222 | 189,704 | 9,482 |