Former Vice President of Guatemalan Roxana Baldetti Sentenced to Prison for Fraud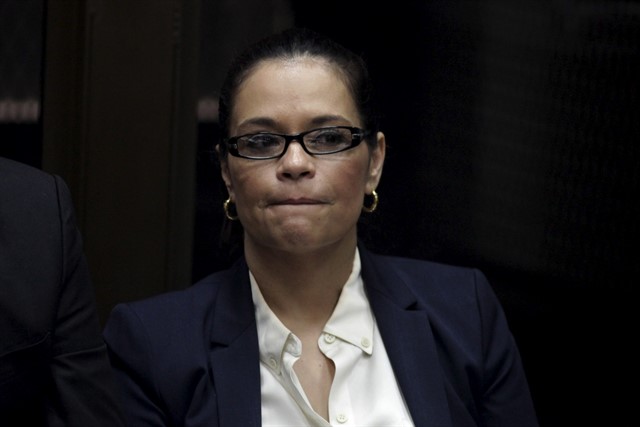 Roxana Baldetti, A former vice president has been sentenced to 15 years and six months in prison on Tuesday by A Guatemalan court after finding her guilty of fraud in the awarding of a multi-million dollar government contract to decontaminate a lake near the capital.
The former vice president led a "criminal network" that sought to defraud the state.
Judge Pablo Xitumul ruled in finding her guilty of conspiracy, influence peddling and fraud at the end of a four month trial.
She was sentenced with nine convicts including her brother Mario, who was sentenced to 13 years in prison for his involvement in steering the contract to a company owned by an Argentine-Israeli businessman, Hugo Roitman, who was sentenced to 11 years in prison.
The others involved were former government officials.
The project came to light in 2016 after environmentalists charged that the chemical formula sold was a mixture of salt and water.
Baldetti, who faces charges in three other corruption cases, resigned as vice president in May 2015 after being accused in a separate fraudulent scheme involving Guatemalan customs.
Read More News HERE