Entertainment
Former Miss World, Agbani Darego Weds Her Longtime Lover Ishaya Danjuma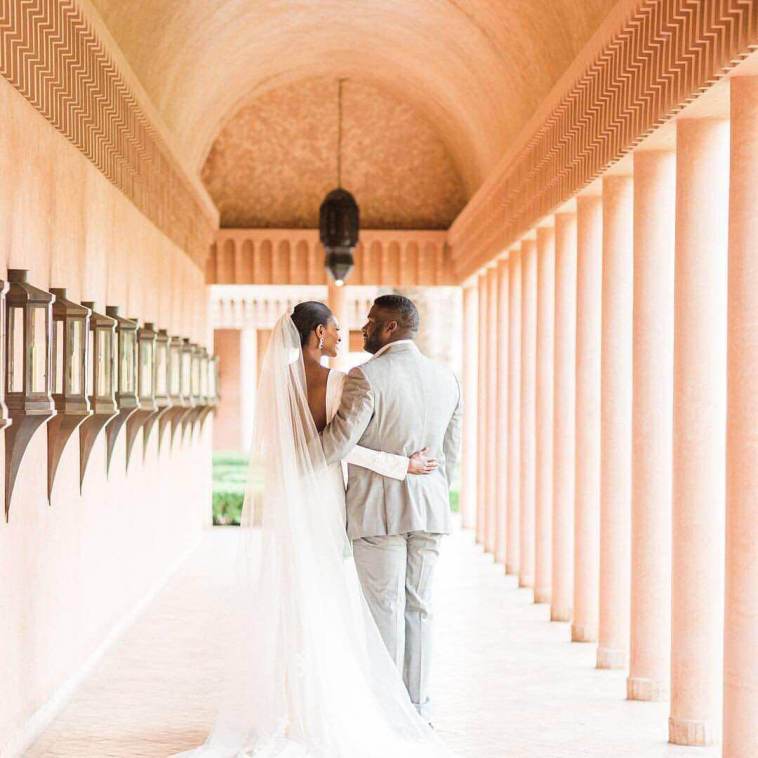 Former Miss World, Agbani Darego is married.
---
The model and ex-beauty queen tied the knot on Saturday, April 8, 2017, with her longtime lover, Ishaya Danjuma, who is the son of General Theophilus Yakubu Danjuma.
Agbani Darego.
Agbani Darego and husband, Ishaya Danjuma.
The fashion entrepreneur and first black Miss World got married in Marrakesh, Morocco
Agbani Asenite Darego, 33, who was crowned Miss World in 2001, shared the news on her Instagram page and captioned the photo; '08.04.2017'.
For her big day, Agbani wore a classic sheath wedding dress with a stunning low back, while Ishaya wore a classic grey suit.