Ex-Niger Delta Militants Threatens to Shut Down Oil Firm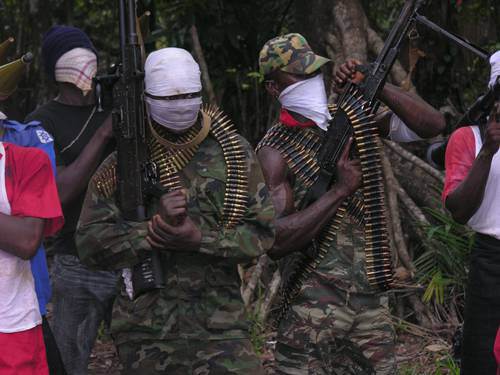 The operations of Sterling Global Oil Resources in the Niger Delta might be put to a halt soon.
This is after ex-militants in the region threatened to shut it down over issues of pollution and neglect.
This was disclosed on Wednesday in a statement by General Mudork Apele, the spokesperson for the former militants.
According to the statement, the ex-militants accuse Sterling of being derelict in its compliance with stated environmental guidelines and standards.
He said: "We cannot allow this to continue. This is a region with so much poverty, yet our oil wells are operated by non Niger Deltans who are insensitive to the plight of the Niger Deltans, when we have capacity to handle it.
"This set of Indians has done so much damage to our region through some of their activities, which have caused terrible pollution to our water where they convey their products from Asemuku to Age river."
He urged the federal government to revoke the firm's licence as it is killing the environment it is situated.