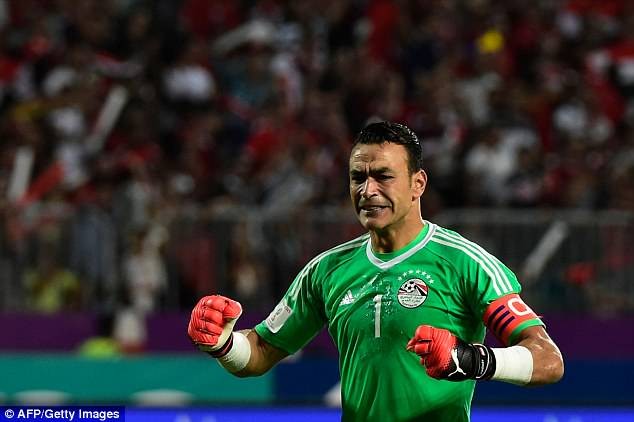 Egypt goalkeeper and captain captain, Essam al-Hadary who is age 45 years is set to become the oldest footballer to play in a World Cup match.
Essam was named by Egypt coach Hector Cuper in a 29-man preliminary 2018 World Cup squad which was announced on Monday.
Al-Hadary is expected to reach the milestone by breaking the record set by Colombia goalkeeper Faryd Mondragon, who was 43 when he played at the last World Cup in Brazil.
Meanwhile, Essam al-Hadary who started playing for the Egyptian national team in 1996, has made 156 appearances for his country so far.