EFCC Operatives Raid Standard Chartered Bank Headquarters In Lagos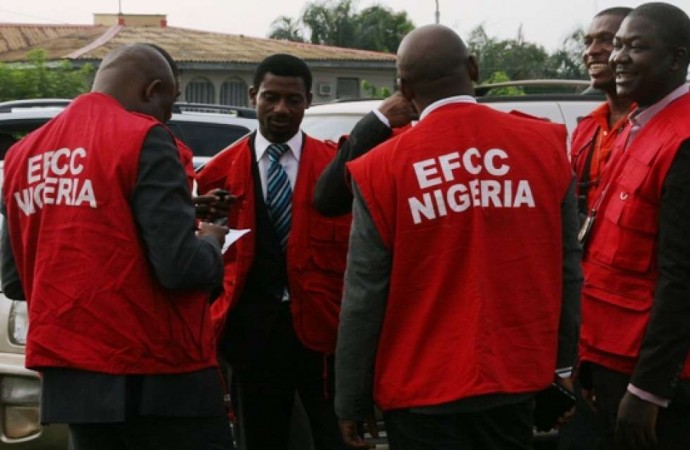 The Economic and Financial Crimes Commission (EFCC) on Friday raided the headquarters of the Standard Chartered Bank in Lagos.
It was reported that about 20 operatives of the anti-graft agency were seen on the bank premises. The reason for the raid was not disclosed.
However, EFCC spokesman, Wilson Uwujaren, said the operatives, who allegedly invaded the bank did so without permission.
In a statement, Uwujaren said those behind the operation acted without permission.
The commission said its modus operandi was to invite people and not to use Gestapo tactics in investigation.
The statement read in part, "Following repeated media enquiries regarding a purported raid on the head office of the Standard Chartered Bank today September 14, by operatives of the EFCC, the commission is constrained to state that there was no raid on the bank by its officers.
"The raid by operatives purportedly wearing the jackets of the commission might have been the handiwork of errant officers who acted without authorization.
"The action is in flagrant violation of the standard operating procedures of the commission as it is not the style of the EFCC to openly raid the offices of banks and other financial institutions.
"Officials of such institutions, who are wanted by the commission, are usually invited for questioning after discreet investigation. Over the years, banks have been cooperative in releasing their officers to the Commission for questioning."