EFCC Grants Ali Modu Sheriff Bail On Self Recognition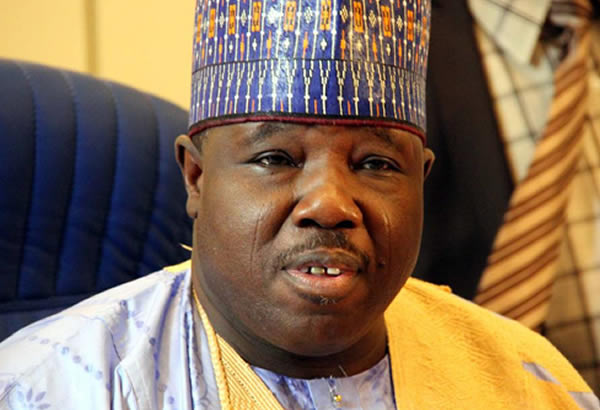 After being interrogated for two days on how he acquired a N12 billion jet, former National Chairman of the Peoples Democratic Party (PDP), Ali Modu Sheriff, on Tuesday submitted some vital documents to the Economic and Financial Crimes Commission (EFCC), apparently to prove he did not dip his hands into any public till in securing the status symbol.
A top EFCC official confirmed that Sheriff handed in the documents to the commission before noon on Tuesday and was allowed to go home on self recognition since he was still being investigated on how he came about the expensive jet.
"So far, we cannot disclose why we invited the governor but he certainly has some issues to explain to us, as the investigation has just started," a source in EFCC told Vanguard last night.
It will be recalled that the agency had on Monday grilled the former Borno Governor for hours before allowing him to go home.
Although the commission did not disclose why it summoned him to its office in Abuja, Vanguard gathered that the former governor was questioned on how he acquired his N12 billion executive jet, a Gulfstream 650 after leaving office as a public officer.
It was learnt that the invitation of Sheriff by the EFCC, was to find out if he abused his office as a governor or benefitted from alleged rip-off of a former president to the tune of $200 million under the guise of enforcing a dubious Boko Haram ceasefire in a neighbouring country in 2014.
The operatives also wanted to establish if the said amount was transmitted by a top presidential aide to a foreign leader which has strong personal relationship with Sheriff.
The operatives, who invited the former governor to their head office in Abuja, questioned him specifically on where he got the money to acquire the ostentatious aircraft in the same year that the controversial Boko Haram ceasefire flops.
It is believed that the documents turned in by Sheriff on Tuesday had to do with his means of acquiring the controversial jet and other issues put to him by the EFCC.