Diezani Extradition Process Already On, We Are Not Relenting – EFCC Tells Protesters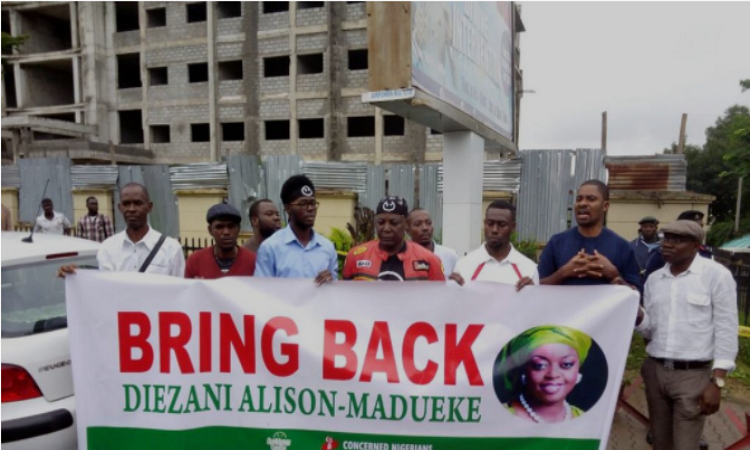 The Economic and Financial Crimes Commission (EFCC) on Monday said it will extradite embattled former Minister of Petroleum Resources, Diezani Alison-Madueke.
The former minister who has been charged by the Commission to court for financial impropriety is currently in the United Kingdom.
The disclosure was in answer to calls for her extradition by the protesters led by Charles "Charly Boy" Oputa and Deji Adeyanju.
The protesters expressed their disappointment at what they see as the mere seizing of funds and property owned by the former minister, instead of instituting a trial.
"We came to tell the EFCC that we are demanding Diezani's extradition who is alleged to have stolen billions of dollars from the Nigerian coffers and we are saying if they do not extradite her and allow her trial to continue in the UK, it will be a slap on the wrist for her because what she is being accused of doing in the UK is a very minor offence," Adeyanju said.
Speaking to the protesters at the Commission's headquarters in Abuja, the secretary to the EFCC, Emmanuel Aremo, said efforts are already in place to bring about her extradition.
He said, "We have an MOU with the British government, we have bilateral agreements on how to repatriate citizens and that is being followed. The Ministry of Justice is taking steps and we are also taking steps but one thing I will let you know is that we are not relenting in our efforts."