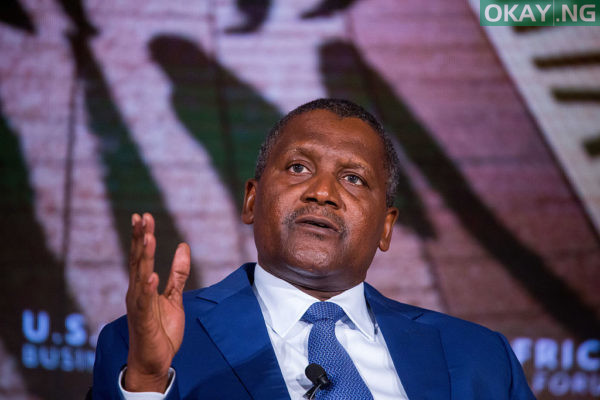 Aliko Dangote has said his refinery will not sale petrol at regulated price by the Federal Government.
The President of Dangote Group made this known while speaking on the sidelines of the visit of the Central Bank Governor, Godwin Emefiele to the refinery in Lagos.
Speculation has been flying around on how much the pump price for petrol will be from the first private refinery will be when it begins operation in 2020.
Dangote said though the plan is not to concentrate on total export, petroleum products from the refinery will be sold at export rate.
In his words, "We are not here to concentrate on export but pricing of products depends entirely on the government. If there will be subsidy, which I doubt very much, that is the job of government not the job of Dangote to determine what the price will be. But price of our export is what we sell, which will depend on what the market is internationally, and locally if there will subsidy, the government will carry that responsibility and not us. Government has to engage us and see how they can find a mid-ground on that."