Premium Times Books, the publishing arm of the esteemed Premium Times Group, is thrilled to announce the release of a groundbreaking title, "Cyber Politics: Social Media, Social Demography and Voting Behaviour in Nigeria."
Authored by the esteemed Omoniyi P. Ibietan, this captivating book delves into the intersection of social media, social demography, and voting behavior in Nigeria's democratic landscape.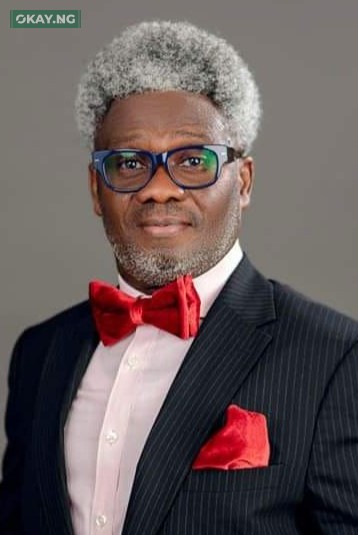 Set to hit physical and online bookstores on Monday morning, coinciding with Nigeria's Democracy Day on June 12, "Cyber Politics" encompasses 460 pages across 12 insightful chapters. The book encapsulates a crucial phase in Nigerian democracy, exploring the impact of elections in the era of digital culture, particularly the rise of social media platforms, on Nigeria's electoral dynamics.
Drawing a parallel between June 12—a momentous occasion in Nigeria's history when the nation sought to break free from military rule through the power of the ballot—and the digital era's influence on voter choice, "Cyber Politics" presents analyses that shed light on the future of voting behavior in Nigeria. Ibietan skillfully combines his research and intellectual approach to offer a fresh perspective on the 2015 presidential election, unveiling valuable insights into Nigeria's electoral landscape.
In the book's introduction, Dapo Olorunyomi, the CEO of Premium Times Group, describes the book's universe as intriguing, exploring the "digital effect on elections." Olorunyomi emphasizes how social media systems enhance electoral democracy by expanding access to registration, participation, voting, and organizing on an unprecedented scale. He also highlights the book's evaluation of various social media channels, showcasing WhatsApp as a potent tool, while noting the limitations of Twitter's impact and raising questions about Facebook's suitability for advancing democracy due to its focus on attention and community.
The foreword, penned by Umar Danbatta, a professor and executive vice chairman of the Nigerian Communications Commission, applauds the author's contextualization of Nigerian politics and democracy. Danbatta praises Ibietan's exploration of the relationship between social media and voting behavior, as well as the influence of the social media ecosystem on the electoral process. The professor describes the book as a compelling narrative, a scholar's guide, and a companion that captivates readers with its alluring prose and incisive analysis.
Renowned commentator and former Minister of Information and Communication in Nigeria, Frank Nweke II, commends Ibietan's work as an extraordinary intellectual vision. Nweke believes that the lessons and recommendations presented in the book extend beyond the 2015 Nigerian general elections and can be applied in other contexts. He highly recommends "Cyber Politics" to practitioners and academics in strategic communications, new technologies, and social change, recognizing its significance in these fields.
Dr. Omoniyi P. Ibietan, the author of "Cyber Politics," holds a doctorate in Political Communication from South Africa's North-West University, along with degrees in Communication Arts from the Universities of Uyo and Ibadan.
With a diverse career encompassing journalism, civil society engagement, and academia, Ibietan currently serves as a directorate cadre staff at the Nigerian Communications Commission (NCC), overseeing the media relations management unit.
His two-decade-long research at the intersection of communication studies and psephology has provided him with a profound understanding of the subject matter.
"Cyber Politics: Social Media, Social Demography and Voting Behaviour in Nigeria" is now available in physical copies, including hardback and paperback editions, in bookstores across the country.
Additionally, electronic versions of the book can be purchased online, including on platforms such as Amazon.