Corp members in Zamfara reject N2500 INEC training allowance, demand full entitlement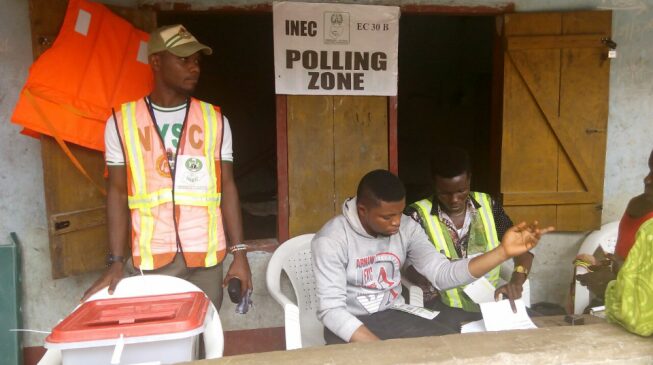 Corp members in Tsafe area of Zamfara state on Thursday rejected N2500 against the N4500 stipulated amount to be paid by INEC.
According to our correspondent in Tsafe, INEC gave them reason that the Corp members won't partake in both presidential and Gubernatorial elections due to their high number.
It was in the light of the above they would be given half of the allowance to accommodate them all, that's to say those partaking in presidential election are entitle to N2500 and same goes to those partaking in Gubernatorial election.
The Corp members raised the following observations:
1. There are 32 poling units in Tsafe with voting points making it 64.
Therefore 64*4 =254 which is equal to the number of Corp members in Tsafe – Zamfara state.
2. Any Corp member that participated in the training is entitle to his full allowance irrespective of whether he is partaking in presidential or Gubernatorial elections.
The Corp members attracted the attention of their LGI, State coordinator and INEC officials.
However, they are currently waiting for the commission's response.
More detail later…