Charly Boy to Lead Protest For Diezani's Extradition From United Kingdom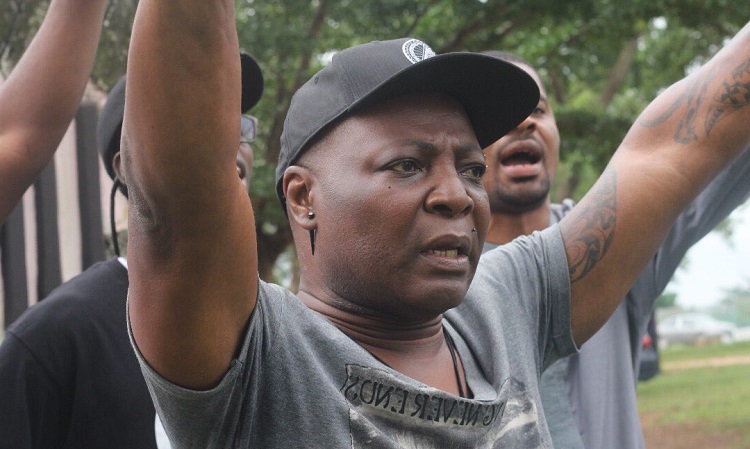 Charles "Charly Boy" Oputa will lead a protest to the headquarters of the Economic and Financial Crimes Commission (EFCC) in Abuja to demand the extradition of former petroleum minister, Diezani Alison-Madueke, from the United Kingdom to Nigeria.
In a statement signed by him and Deji Adeyanju on Thursday, the convener of "OurMumuDonDo" said the protest will take place on Monday.
Last week, he led a series of protests to demand that President Muhammadu Buhari either resume office or resign.
Alison-Madueke has been linked to several corruption cases and properties allegedly owned have also been seized by the government.
"Following recent mind-boggling allegations of corruption and wanton looting of public funds and the collective patrimony of Nigerian citizens by the former minister for petroleum, Mrs Diezani Alison-Madueke, we call on the EFCC to apply for her extradition from the United Kingdom to face prosecution in Nigeria.
"Furthermore, a federal high court has ordered Mrs Alison-Madueke to permanently forfeit several luxurious properties in several high brow areas across the country to the federal government.
"It is therefore unimaginable that the federal government is not pushing for Mrs Alison-Madueke's extradition to face punishment for her alleged crimes.
"In this light, we will be holding a two-day sit out in front of the EFCC headquarters to demand that the federal government applies for her extradition and prosecution in Nigeria."