Business
CBN governor Emefiele speaks on MTN's planned USSD charges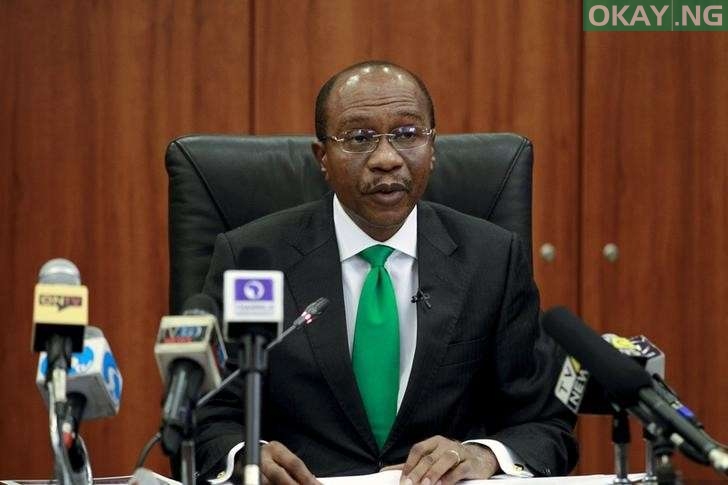 The Governor of Central Bank of Nigeria (CBN), Godwin Emefiele, has reacted to planned charges on USSD access to banking services by MTN and other telecommunications network service providers.
Emefiele reacted on Sunday, October 20, 2019, at the annual meetings of the World Bank/International Monetary Fund in Washington DC.
Okay.ng reports that MTN in a text message to its subscribers on Sunday, October 20, 2019, announced the new plan to deduct N4.00 per USSD transaction.
"Yello, as requested by your bank, from Oct. 21, we will start charging you directly for USSD access to banking services. Please contact your bank for more information," the message read.
Answering a question asking about his reaction about the move, Emefiele said the plan won't be allowed to happen.
He said: "About five, four months ago, I held a meeting with some telecom companies as well as the leading banks in Nigeria at Central Bank, Lagos.
"At that time, we came to a conclusion that the use of USSD is a sunk cost.
"What we mean by a sunk cost is that it is not an additional cost on the infrastructure of the telecom company.
"But the telecom companies disagreed with us.
"They said it is an additional investment on infrastructure and for that reason, they needed to impose it.
"I have told the banks that we will not allow this to happen.
"The banks are the people who give this business to the telecom companies and I leave the banks and the telecom companies to engage.
"I have told the banks that they have to move their business, move their traffic to a telecom company that is ready to provide it at the lowest possible if not zero cost.
"And that is where we stand, and we must achieve it."