Buhari Specifically Asked Us to Focus On Northern Nigeria – World Bank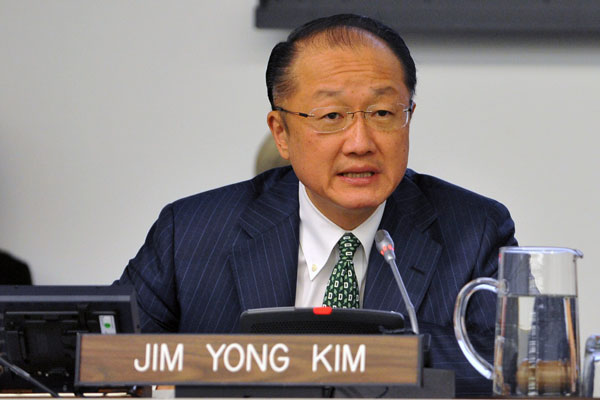 The World Bank Group President, Jim Yong Kim, revealed on Thursday that the bank's concentration on Nigeria's northern region is on the request of President Muhammadu Buhari.
Kim spoke at a press conference in Washington DC, where he also advised Buhari to invest in things that would maximise economic growth.
Kim said, "You know, in my very first meeting with President Buhari, he said specifically that he would like us to shift our focus to the northern region of Nigeria and we've done that. Now, it has been very difficult. The work there has been very difficult.
"I think Nigeria, of course, has suffered from the dropping oil prices. I think things are just now getting better. But the conversation we need to have with Nigeria, I think, is in many ways related to the theme that I brought to the table just this past week, which is investment in human capital. The percentage of the Gross Domestic Product that Nigeria spends on healthcare is less than one percent."
"Despite that, there is so much turbulence in the northern part of the country, and there is the hit that was taken from the drop in the oil prices. Nigeria has to think ahead and invest in its people. Investing in the things that will allow Nigeria to be a thriving, rapidly growing economy in the future is what the country has to focus on right now," he added.
Kim also said, "Focusing on the northern part of Nigeria, we hope that as commodity prices stabilise and oil prices come back up, the economy will grow a bit more. But very, very much important is the need to focus on what the drivers of growth in the future will be."
World Bank will invest in human capital in other parts of Africa in order to prepare the continent for the next phase of growth, according to the World Bank boss.