Buhari speaks on why he sacked Onnoghen as CJN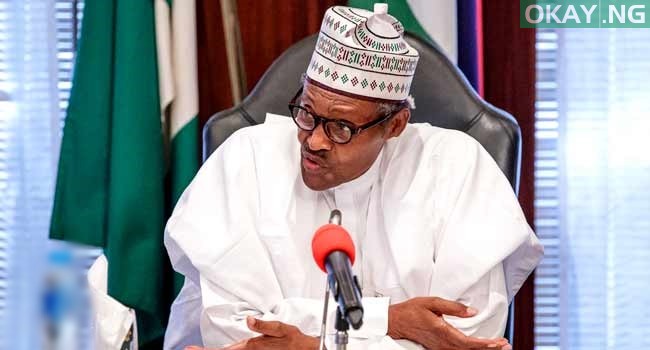 President Muhammadu Buhari has finally revealed why he sacked Walter Onnoghen as Chief Justice of Nigeria (CJN) in January.
Buhari disclosed this when he received the All Progressives Congress (APC) National Leader, Asiwaju Ahmed Bola Tinubu, and chieftains of the Yoruba socio-cultural organisation, Afenifere, at the presidential villa on Tuesday, June 25, 2019.
The president stated that he wonders what kind of conscience men like Onnoghen possess.
In his words, "What I do is when a person cannot justify what he has or fails to declare as the constitution specifies… some of them swear to almighty God that their property doesn't belong to them until we show them their bank accounts and their companies, right then we have some peace.
"Anybody who cannot account for what he has and for refusing to declare, we will have to do something about it. I will tell you Afenifere leaders that that was why I had to deal, though reluctantly, with the former Chief Justice of Nigeria because there were millions of dollars, euros not to talk of naira which were not declared.
"I wonder what sort of conscience some of us have. How can you sit and preside and lock people up for years and even sentence some to death and yet you are not doing what the constitution says you should do by occupying that vital institution?."