News
Buhari Receives Prince Charles and Wife, Camilla In Aso Rock [Watch Video]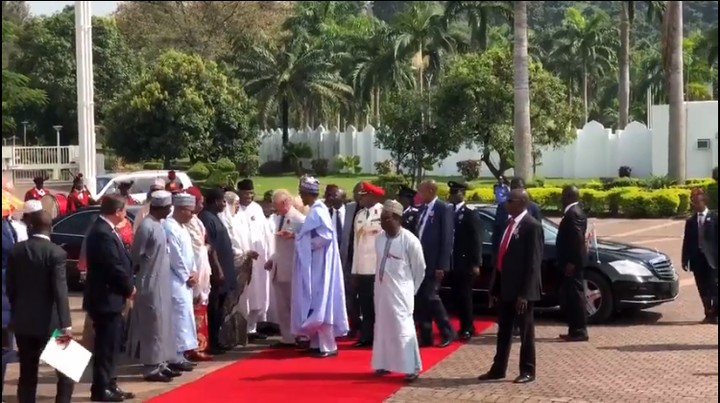 President Muhammadu Buhari on Tuesday received British Royals Prince Charles and his wife, Duchess Camilla at the Presidential Villa, Abuja.
Prince Charles and members of his entourage arrived the State House at about 2.20p.m.
Buhari, who welcomed the Prince at the fore court of the presidential villa, introduced some members of his cabinet and presidential aides to the prince.
The President later went into closed door meeting with Prince Charles.
Prince Charles, 69, who is on a three-day visit, had visited Nigeria in 2006.
During this visit, he would engage in peace-building activities, including addressing the persistent attacks of herdsmen on farming communities in Nigeria.
He is also expected to discuss practical solutions to alleviating the tensions arising from the activities of herdsmen.
Watch video below;