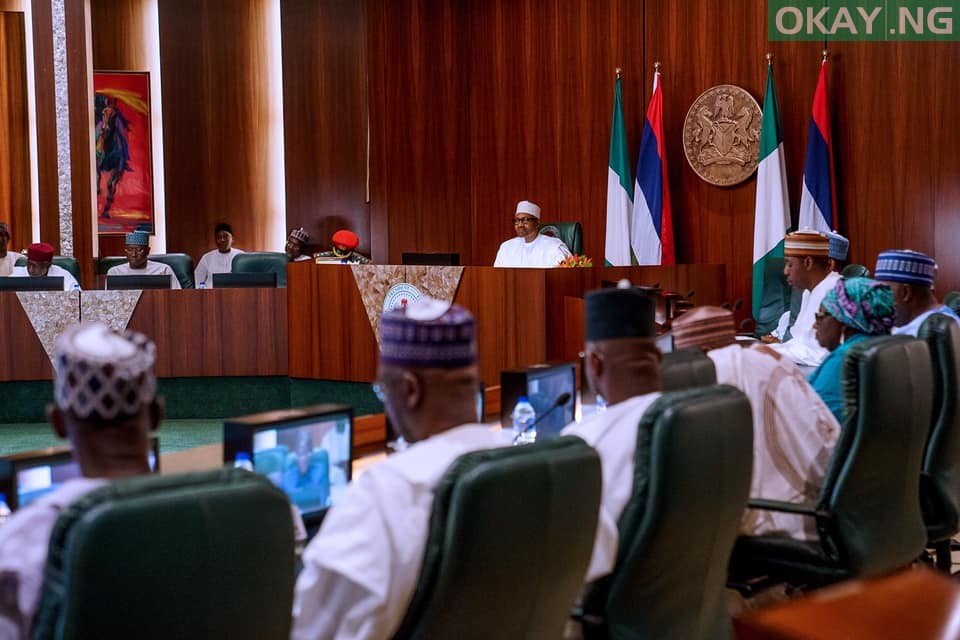 President Muhammadu Buhari on Friday met with governors under the platform of the All Progressives Congress (APC).
The governors paid the president to congratulate him on the Presidential Election Petitions Tribunal's judgment which upheld his election.
Speaking at the meeting, Buhari challenged the APC men on the need to institutionalise the party to guarantee its survival beyond the end of his tenure in 2023.
He said: "What I will say to the chairman of the party and governors in return for your congratulating me is to make sure you really institutionalise the party so that when we leave, the party will continue to lead."
See Photos from the meeting at the State House in Abuja: