News
Buhari completes lesser Hajj in Makkah, heads to London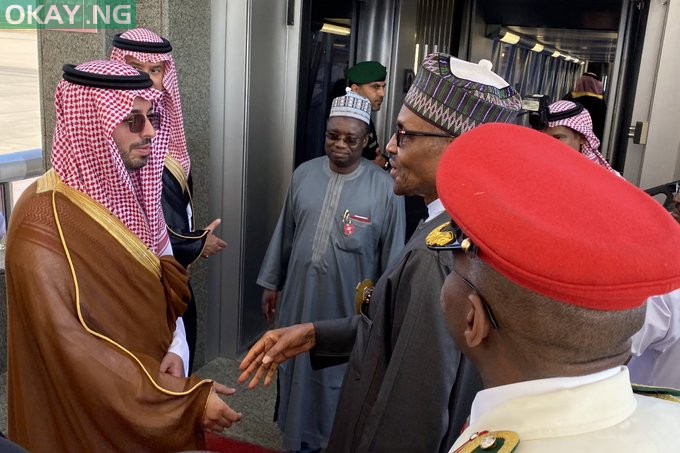 President Muhammadu Buhari has departed Saudi Arabia after he successfully performed the Lesser Hajj in Makkah.
Mayor of Jeddah, Almeer bin Abdallah bin Jalawi saw Buhari off at the Abdul'aziz International Airport, Jeddah.
Buhari left Makkah for Jeddah around 1:30 pm (local time) while his presidential aircraft took-off for London at exactly 3:05 pm.