'Black Panther' Movie Breaks Box Office Records With $218m Revenue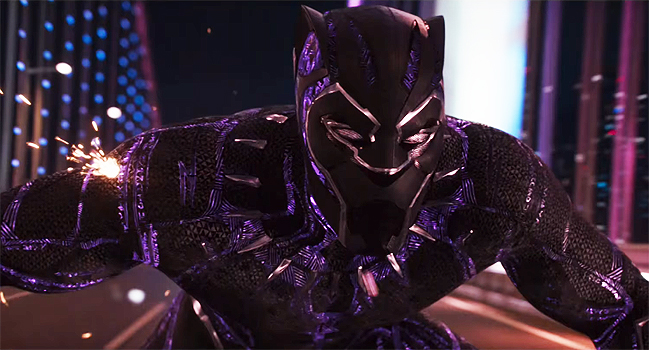 The highly anticipated Disney-Marvel movie "Black Panther" has made history with a record-breaking $218 million revenue over the weekend.
The super-heroic movie achieved this feat over the four-day President's Day weekend at over 4,000 North American locations.
The estimate was released on Sunday, after the movie traveled globally becoming the rave of the moment in Nigeria.
"Black Panther" starring Chadwick Boseman and directed by Ryan Coogler, became a much talked-about movie following the parody appearance of some Nollywood actors on the movie's website, before it was officially released.
The super-heroic movie has, however, doubled its original tracking in less than a month.
It was learnt that the movie which gulped about $200 million in production cost, raked in $100 and $120 million, when it was first released in January.
This, however, influenced the viewership of the movie which made it the second largest preview gross for a Marvel film on Thursday night with $25.2 million.
The estimated three days grossing of the movie with about $192 million, made it the highest debut ever for a February film and the fifth highest of all time.
Taking this success with an estimated debut of $169 million from 69 percent in global market, the estimated debut stands at $361 million on Sunday.
"Blank Panther" took the place of "Deadpool's" $152 million record in 2016.
ComScore reports that overall the North American movie should hit $300 million which surpasses its $278 million mark in 2016.
The senior media analyst with ComScore said, "This is proof that the big screen experience may arguably be the most powerful platform of change in our society.
"The emotional, communal, immersive and bigger than life theatrical experience has an impact that virtually no other medium can match."