News
Benue Killings Not Targeted Against Christians – Osinbajo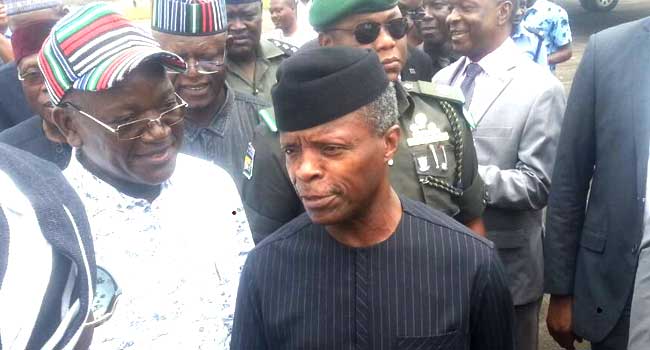 Vice President Yemi Osinbajo on Tuesday denied claims that the killings in Benue were targeted to eliminate the people of the North-central state.
Osibajo said this during a stakeholders meeting at the Benue Government House, Makurdi.
He said the anger and disappointment expressed by the people at the meeting was "right and justified" but assured them of government's resolve to protect them.
He also dismissed the religious colouration attached to the killings, saying "persecutions have always been with Christians and it is the duty of Christians to stop it."
" The gospel of Jesus can not be killed by anybody; it is not fragile or written on a piece of paper," he said.
The vice president also condoled with the Catholic Church for the attack on its priests and worshippers at Saint Ignatius Parish Mbalom, where 18 people including two catholic priests were killed by suspected armed herdsmen.