In March 2023, Forbes released its annual ranking with Aliko Dangote as Africa's richest; however, as of July 13, 2023, the global authoritative ranking has listed South African luxury goods magnate Johann Rupert, as
Africa's richest with a real-time net worth of $11.9billion as at July 12, 2023 vs Aliko Dangote's Networth of $10.6 billion as at July 12, 2023.
Whilst Aliko Dangote had remained top of the Forbes African billionaires list for years, his position was recently affected by the devaluation of the Nigerian Naira with the South African billionaire, Rupert, capitalizing on this to take the crown as Africa's richest.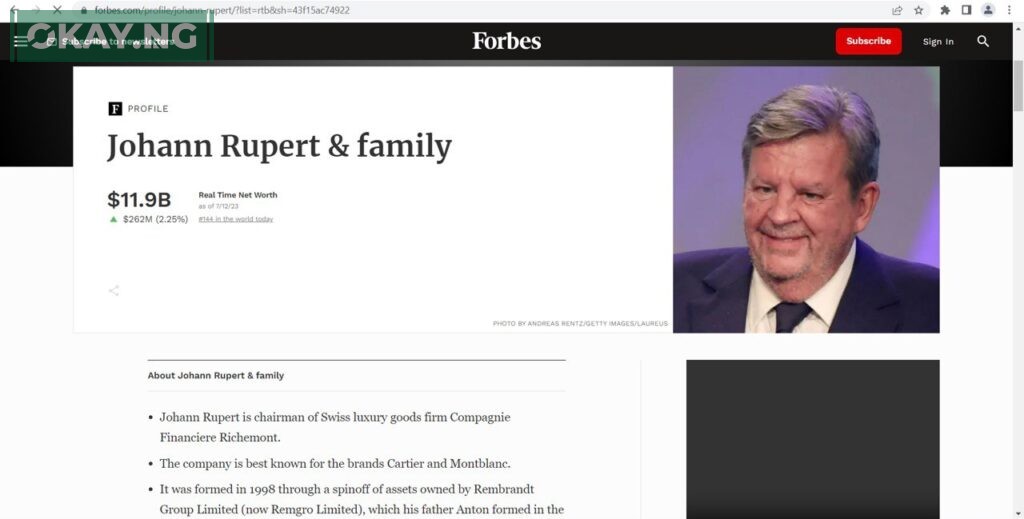 You can view the Forbes realtime billionaires list (updated daily) here.