Banning Okada Is Wickedness, Even If FG Does We Won't In Ekiti – Fayose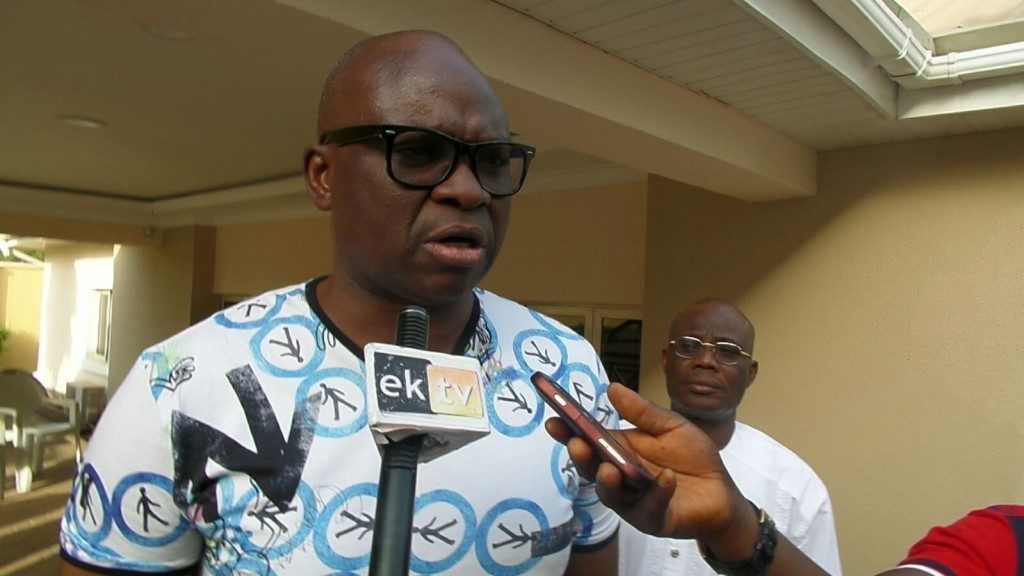 HIGHLIGHT
---
Fayose has said Federal Government to ban commercial motorcycle, popularly known as Okada, in the country as wicked and will not happen in Ekiti State.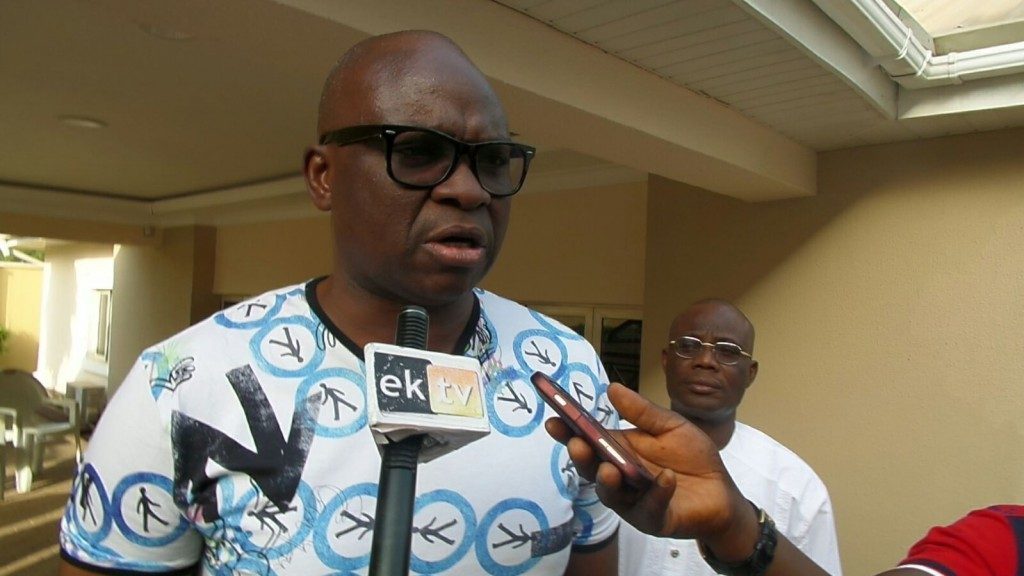 Governor of Ekiti State, Ayodele Fayose
---
The Ekiti State Governor and Chairman of the Peoples Democratic Party Governors' Forum, Ayodele Fayose, has described the plan by the Federal Government to ban commercial motorcycle, popularly known as Okada, in the country as wicked.
Fayose, said he would not ban okada in Ekiti State as being proposed by the Federal Government.
He said: "In Ekiti State, we won't ban Okada because it is a source of livelihood to a lot of families. Why would anyone even contemplate such when government did not create alternative employments?
"With this economic recession that is biting so hard, it is sheer heartlessness for the federal government to even think of sending Okada riders out of business instead of putting machineries in motion to check their excesses."
According to a statement issued on Sunday by his Special Assistant on Public Communications and New Media, Lere Olayinka, Governor Fayose, who was addressing Okada riders that accosted him in Ikere Ekiti on his way from Abuja on Saturday, said: "Ban on Okada will worsen the country's security situation because it will remove foods from the table of so many people."
The governor, who promised Okada riders in Ekiti State his continued support and assistance, said: "The federal government has no power to ban Okada in my State and under my watch, no one will prevent Okada riders from operating as long as they do not go against the laws.
"The hunger in the land is killing and most of these Okada riders are graduates who have taken to commercial motorcycling to survive because of unemployment. Many of them are even those who lost their jobs within the 21 months of this All Progressives Congress-led federal government and government workers, whose salaries are not being paid regularly. How does the federal government expect them to feed if their means of livelihood is taken away?
"If the commercial motorcyclist is a major cause of fatal road traffic accidents across the country, as posited by the federal government, should proposing their ban be an option?
"Should we also say motor vehicles, especially heavy duty vehicles, should be banned from plying our roads because they also cause accidents?
"Methinks the federal government should be concerned with the rate of unemployment in the country and the deplorable state of our roads, especially federal roads, instead of seeking to deprive Nigerians, who have taken to riding Okada to save themselves and their families from dying of hunger."