Badoo Cult Kills Two Lovers at Ojodu Berger
A source told The Punch that the heads of the victims were smashed.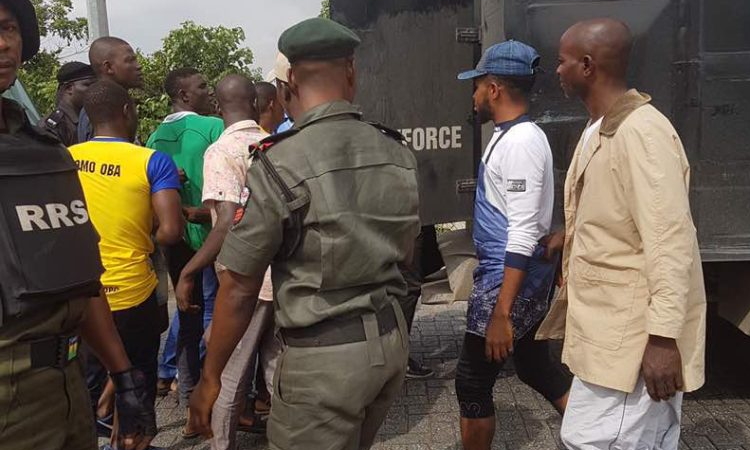 Suspected members of the Badoo cult early Friday morning killed two lovers in their apartment in Ogun State.
A source told The Punch that the heads of the victims were smashed.
The incident happened at a storey building located on Hassan Abiodun Street, off Ojodu Berger, in Ifo Local Government Area of the state.
Many of the residents could not be consoled as policemen from Ojodu Abiodun Division took away the remains of the deceased for onward transfer to the General Hospital Sagamu.
Many of the residents wailed as the corpses were brought out of the room and wrapped in wrappers.
A resident said the victims were to be officially married in December.
"The lady recently lost her father and the man she was to marry only came on a visit. She was a tall, beautiful lady and was also pregnant," the resident said.
It was gathered that their assailants tore the window net to gain entry and thereafter smashed the lovers' heads.
Another resident said none of the tenants knew what happened until daybreak.
"There is a police officer who lives next door to the deceased's Boy's Quarter. He did not hear anything. It is very sad and this development will create panic in the area," the resident said.
Punch observed that the police station is a stone's throw from where the murder took place even as residents said vigilantes patrol the street every night.
The police also arrested a man who tried to take a picture of their van and the vehicle the victims were put in.