Sport
Austin 'Jay Jay' Okocha Becomes German Bundesliga Ambassador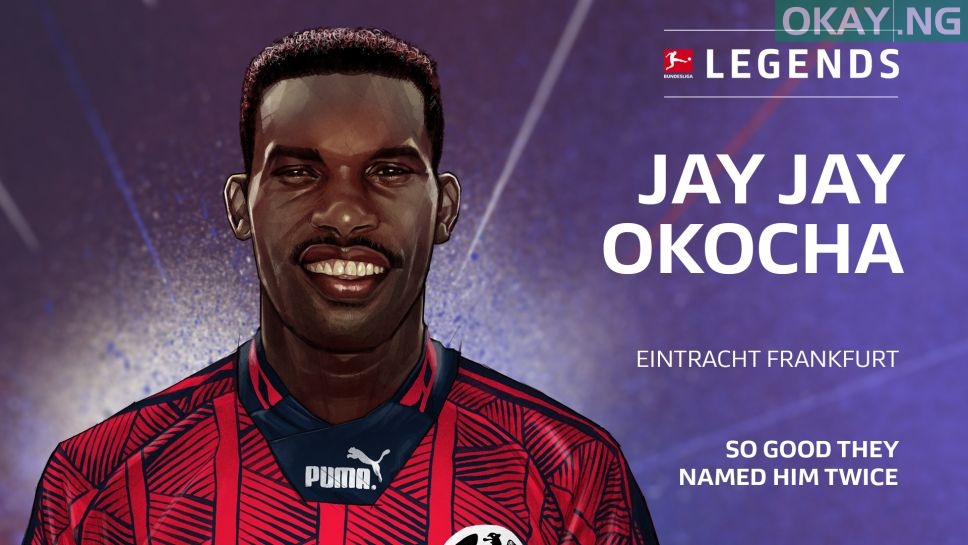 Former Super Eagles captain, Austin 'Jay Jay' Okocha, has emerged as the latest star to join the Bundesliga Legends Network.
The ex-international who brought joy to the fans of Eintracht Frankfurt during his playing career was recognized by the German league management to merit the Bundesliga Legends Network membership following his sublime skills for the German club.
The Bundesliga Legends Network is meant for players who have played in the German League and also displayed great skills and characters.
According to the German Bundesliga website, Okocha's membership makes him to become one of the Ambassadors of the German league.
The Delta State Football Association boss set Germany's playing fields alight between 1992 and 1996. During the period, Okocha scored 18 goals and provided 13 assists in 90 memorable matches for the team known as The Eagles.
Few other members of the Bundesliga Legends Network are Lother Matthaus, Anthony Baffoe and Bun-Kum Cha.