Armed policemen storm residence of Ex-NDDC MD, Joi Nunieh in Port Harcourt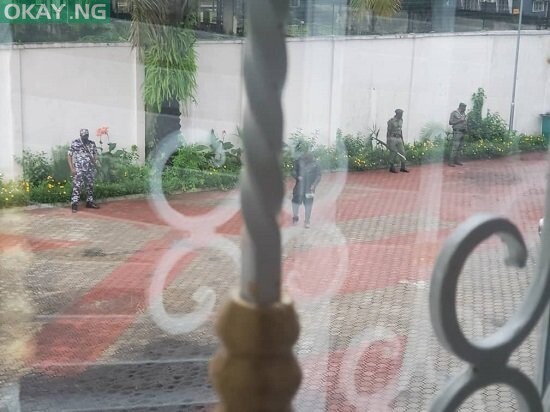 Some armed security officials are at the residence of the former Managing Director of the Niger Delta Development Commission (NDDC), Joi Nunieh.
The officials have been in the Port Harcourt home of Nunieh since 4a.m.
She was meant to be in Abuja on Thursday morning to answer questions from members of the House of Representatives over the corruption scandal that has rocked the NDDC in the past few months.
Nunieh and previous leaders of the NDDC, including politicians and other leaders from the Niger Delta region have been fingered in allegations of corruption as accusations and counter-accusations have been traded.
It can be recalled that the Nunieh earlier in the week accused former Akwa Ibom State Governor, Godswill Akpabio of sexually harassing her.