Apple Watch Gets 'walkie talkie' Feature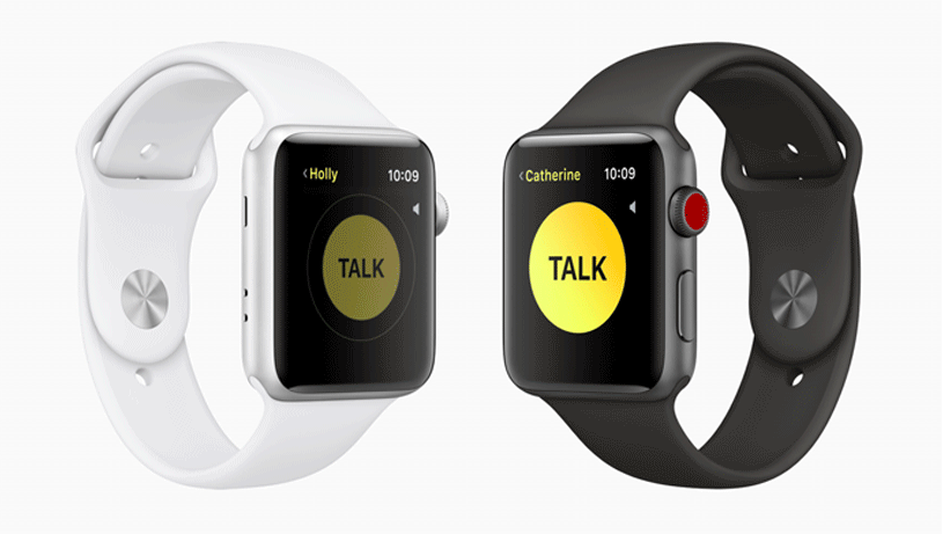 Apple has announced a new Apple Watch feature and it is one that turns the wearable into a (slightly higher tech) walkie-talkie.
The new "Walkie-Talkie" feature for the Apple Watch, which Apple showed off Monday at its World Wide Developer Conference is one that will interest its customers.
The feature, which won't launch until later this year, works pretty much the way it sounds: it lets two Apple Watch owners send real-time "watch-to-watch" audio messages with just one tap of the wrist.
But Apple's Walkie-Talkie is actually a bit different than the walkie-talkie features that used to be popular on flip phones.
Apple Watch owners who want to chat via Walkie-Talkie must first accept an invitation to chat before the feature is enabled. Once the invite is accepted (you only have to accept once), you can pull up Walkie-Talkie, tap the Talk button, and say your message.
On the receiving end, you'll hear a quick beep and then the message. It all happens pretty much instantly, and it works whether you're on a Wi-Fi or cellular connection.
Behind the scenes, it's all powered by FaceTime Audio, which allows the messages to come through pretty much instantly. It also means that you're not limited on length — the message can be as long or as short as you want (at least in the current prototype version of Walkie-Talkie).