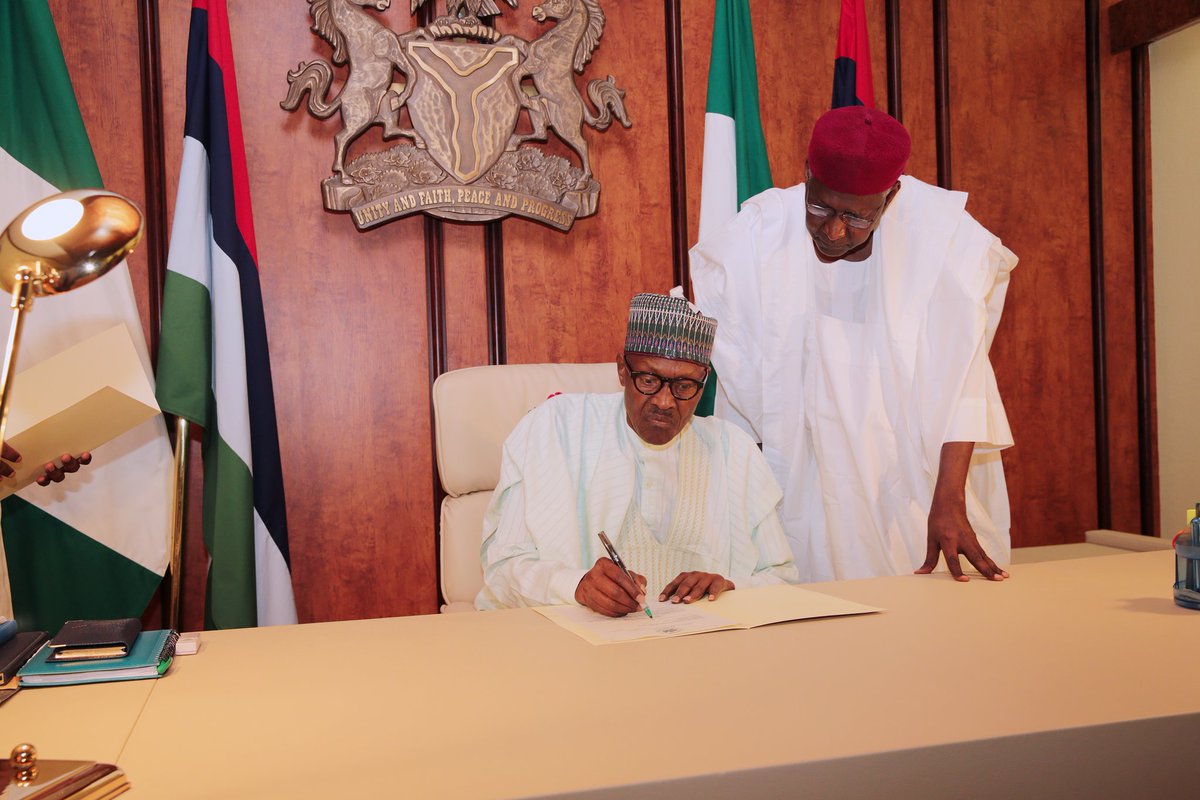 The Presidency has described the orchestrated campaign against President Muhammadu Buhari's Chief of Staff Abba Kyari by a section of the press as a smear campaign.
Malam Garba Shehu, the President's Senior Special Assistant on Media and Publicity stated this in a statement issued in Abuja on Sunday.
According to him, some allegations being leveled against the President's COS are indirectly aimed at rubbishing the successes being recorded by the Buhari administration.
He described those behind the campaign as mere blackmailers and extortionists who are bent on creating unnecessary but imaginary division and misunderstanding between President Buhari, Vice-President Yemi Osinbajo and the CoS.
"A careful assessment of some these allegations with a rational mind will show that there is an orchestrated campaign to smear the CoS and indirectly the President.
"If I can speculate on the matter, I will say that the problem Malam Abba Kyari has with most people is that he, like the President he serves, will not throw money at people in order to please them.
"As CoS, Malam has refused to keep cash imprest and has turned down a monthly grant of N200 million customarily given to the office.
"This is money freely spent because they were not required to account for what they did with it, " he said.
The presidential aide further noted that when President Buhari was away on medical vacation, the Chief of Staff rallied the Presidency behind Prof. Osinbajo because he knew that his boss, President Buhari expected nothing less.
"As Acting President, Vice President Osinbajo enjoyed the support of the Villa Staff and the entire cabinet. Otherwise, he would not have succeeded and earned the praises of the President.
"These are just a few among the false and illogical accusations making the CoS larger than life, with the aim of pulling him down. No Chief of Staff including this one can create hurdles for a president and survive the next day.
"The roles and duties don't warrant the kind of falsehood being spread."