Ambode's Deputy Declares Support for Sanwo-Olu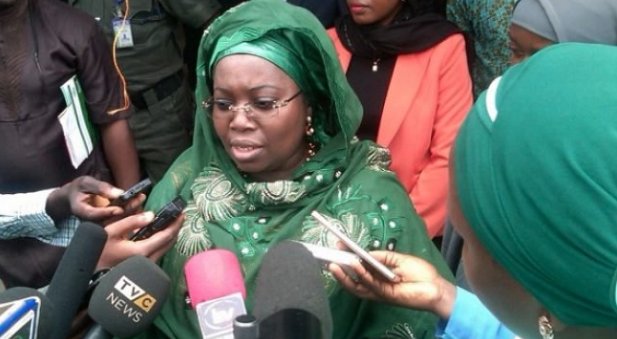 Deputy governor of Lagos state deputy governor, Idiat Adebule, has turned her back against Akinwunmi Ambode, governor of Lagos state and declared her support for Babajide Sanwo-Olu, the rival of the governor.
The battle for the 2019 ticket of the APC in the state is between Ambode and Sanwo-Olu.
Speaking at ward A and D in Iba local council development area where she participated in the governorship primary of the APC, she announced her endorsement of the candidate chosen by the party.
"The party has chosen a man and it is that man that I will support and follow,"she said.
Sanwo-Olu is the anointed candidate of Bola Tinubu, a national leader of the APC.