Aisha Alhassan Declares Intention to Contest for 2019 Governorship Election In Taraba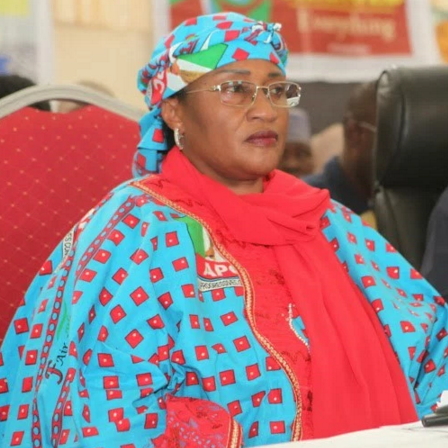 Minister of Women Affairs, Aisha Alhassan (Mama Taraba), on Monday, announced that she would contest the 2019 governorship election in Taraba State.
Speaking to newsmen at the APC's National Secretariat in Abuja, The minister vowed to contest despite the challenges she had in 2015 when she was party's candidate.
Alhassan said: "I won the 2015 election; everyone knows that, including the Peoples Democratic Party (PDP), and I will re-contest in the election in 2019 if God keeps me alive and well.
"It is God that gives power to whoever he desires. I won the election in 2015, but God did not give me power.
"I will keep trusting in Him and the grassroots people of Taraba, and God willing, I will win the election this time."
Alhassan, popularly known as Mama Taraba, also debunked insinuations that the APC in Taraba was factionalised.
The minister urged members of the public to discountenance the rumour.
She said: "I have a right to choose who becomes chairman of the party in the state; there is no faction in Taraba.
"We are very much together; there is no love lost in the state; we were never divided. It was all about political interest."