Adele to Perform at the 2017 Grammy Awards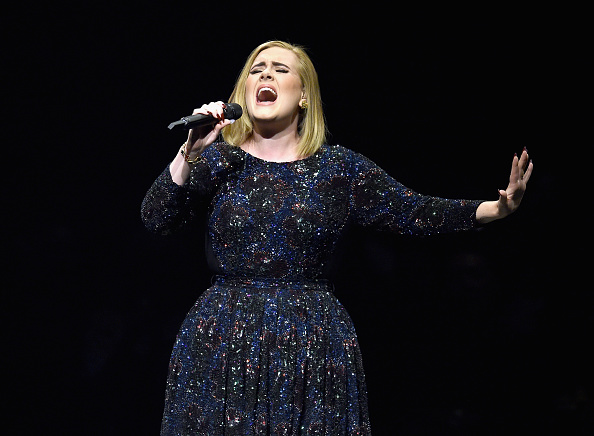 The Recording Academy announced Friday morning that Adele has joined the 2017 Grammys lineup. The singer-songwriter will perform a song from her multiplatinum album 25 at L.A.'s Staples Center Feb. 12, following performances in 2009 (with Sugarland), 2012 and 2016.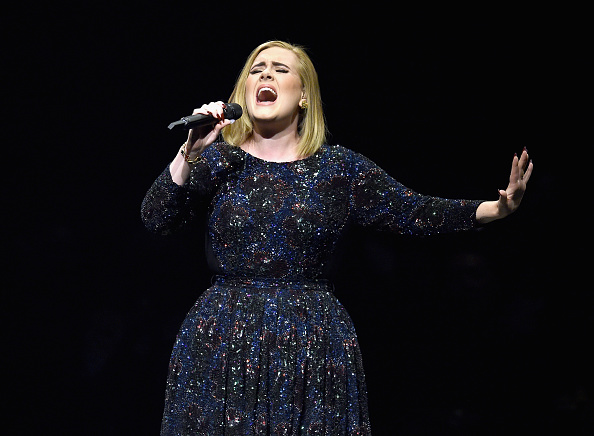 Adele
---
Previously announced performers include John Legend, Metallica, Carrie Underwood and Keith Urban. A 10-time Grammy winner, Adele is
nominated in five categories, including Record of the Year ("Hello"), Song of the Year ("Hello"), Best Pop Solo Performance ("Hello) and Best Pop Vocal Album (25). 25 is also up for Album of the Year against Beyoncé 's Lemonade , Justin Bieber 's
Purpose , Drake 's Views and Sturgill Simpson 's A Sailor's Guide to Earth.
It's shaping up to be a big night for Adele, as 25
was the best-selling album of both 2015 and 2016. The compilation was released on Nov. 20, 2015, 15 months before the 2017 Grammys.
James Corden will host the 59th Annual Grammy Awards, broadcast live on CBS at 8 p.m. ET.
Hopefully Adele's performance goes off without a hitch. She suffered technical difficulties last year while singing "All I Ask." Adele's microphone dropped onto the piano keys, so the show switched to a backup sound system that caused the momentary audio drop. "We had the most complicated show on television. Period. End of story," Academy President Neil Portnow told reporters in 2016. "With each musical performance, we change over the microphones, the wires. I mean, if you've been backstage—I can't understand how they get it done, but they do."
"All credit to her for how professional she is," Portnow said of Adele's mishap. "She did a great job and we certainly don't like when those things happen, but those things happen sometimes."
Adele later told Ellen DeGeneres she " cried pretty much all day " after the performance error.
"It threw the whole thing off," the singer explained. "Next time I have any sound issues, I am going to start over. [I will tell them,] 'Sorry, that's not working for me.' Otherwise… bye! In fairness, I would have cried if it went really well. If it was a standout performance, I would have cried as well. I always cry. I was so embarrassed…It can't get much worse than the Grammys."
---
ADELE – SEND MY LOVE (TO YOUR NEW LOVER)