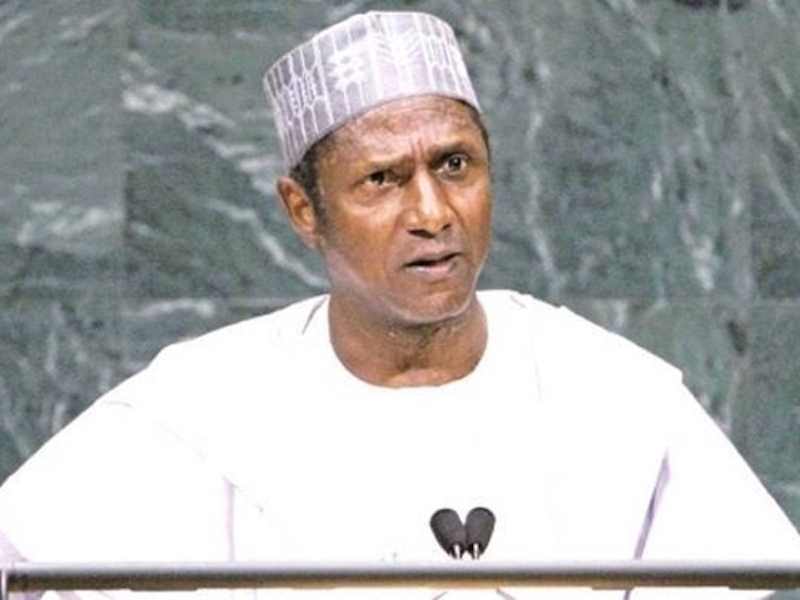 Nigerians on Twitter remembered late President Umaru Musa Yar'Adua as 5th May marks 9 years since he passed away after health challenges.
Yar'Adua received praises from Nigerians for his dedication towards making the country a better place for its citizens.
Okay Nigeria gathered some tweets of what Nigerians are saying about the late president after 9 years of his passing away.
The tweets below:
This day, 9 years ago, Nigeria lost a patriot and a compassionate leader in President Umaru Yar'Adua. May Allah SWT continue to shine His Noor on his face. Amin. – AA pic.twitter.com/NjqFSuygvW

— Atiku Abubakar (@atiku) May 5, 2019
Today, I remember the selfless statesman, former President Umaru Musa Yar'adua, who passed on 9-years ago. His legacy of integrity as a great leader will always remain indelible in our hearts. May the mercy of Almighty Allah (SWT) continue to be upon him. Amin. pic.twitter.com/ty49Nl6MFY

— Dr. Abubakar Bukola Saraki (@bukolasaraki) May 5, 2019
President Umaru Musa Yar'adua died on this day nine years ago.He was a honest man,a true democrat,respecter of the rule of law and a humble visionary.May Allah forgive his soul and grant him Aljanna Firdausi.Amin.

— Senator Shehu Sani (@ShehuSani) May 5, 2019
Today exactly 9years with out you Mr President Umar Musa yar 'adua!
I really sad and shocked on hearing this piece of news!
I deeply pray that may your gentle soul rest in peace! pic.twitter.com/YqJAoqdAwa

— Muhammad Lawal (@Muhamma76409669) May 5, 2019
"I could have sent soldiers to the creek to flush out militants and pipeline vandals, but innocent people could die in the process therefore I offer you amnesty for peace to reign in Niger delta"–Yar'adua. pic.twitter.com/EtAmefiZLU

— Raymond Haruna (@RaymondHaruna1) May 5, 2019
It's 9years already since the disclosure of his death. Umaru Musa Yar' adua was a selfless compatriot who didn't last long in power but was a worthy leader who had national interest at heart. pic.twitter.com/NNb8u1yif4

— The Stage (@WorldTeejay) May 5, 2019
Dear sir, we love and miss you dearly as we hope your agendas for Nigerians will one day be come to pass. Rest on best ever president umaru musa yar'adua pic.twitter.com/vkCp1F9Yu3

— copy copy master (@Agba_awoo) May 5, 2019
Exactly 9 years ago,Nigeria lost President Umaru Musa Yar'adua, the best president we've ever had. An outstanding,peace-loving man with genuine integrity.A selfless Unifier fully committed to the growth & development of the country. We miss you sir. Continue to rest in peace ☹️😧 pic.twitter.com/VyuoH6Kq5a

— Chinedu, Your Property Merchant 🏠🏘 (@chinedu0925) May 5, 2019