Carl Ikeme is the premiership star player who replaced Vincent Enyeama after he disclosed that he won't be able to arrive at training for the Tanzania clash. He was recently diagnosed with acute leukemia.
We presents you with 7 things on the footballer.
1.  Carl Onora Ikeme is a 29-year-old goalkeeper who plays for Wolverhampton Wanderers.
2.  He was born in Sutton Coldfield, West Midlands, UK and he passed through the Wolves football academy until he was giving a chance on the Team A squad in 2003.
3. Ikeme suffered a knee injury during the 2006–07 season and had to undergo surgery,and this kept him out of the game until late 2007.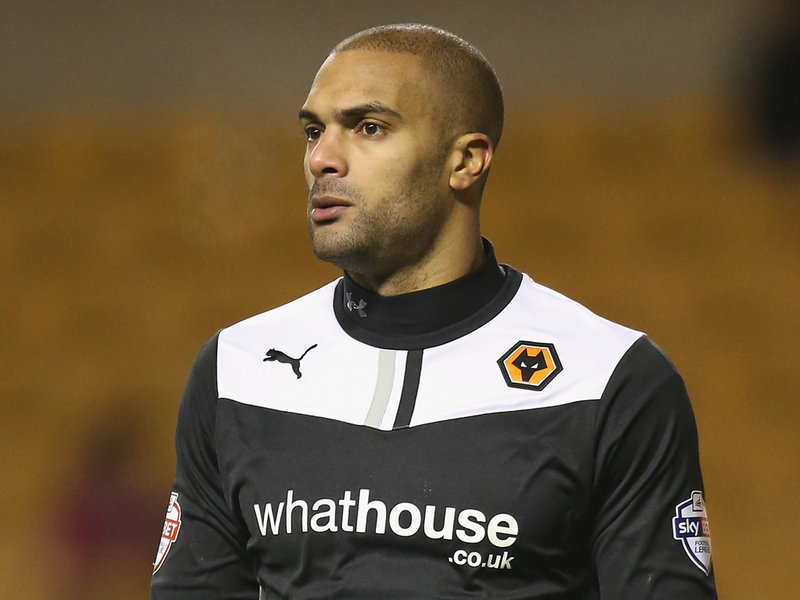 4. After recovering, he only served as a substitute keeper until September 2008 when he got his chance to return to Wolves' first team after regular keeper Wayne Hennessey was suspended.
5. His career has been marred by a series of injuries. In March 2013 he conceded an own goal against Bristol City, backpass go between his legs and roll over the line. He was substituted at half time, and it was later confirmed that he had broken his hand during the interval by punching a tactics board in the dressing room in frustration at the incident. He sat out the rest of the season and his team got relegated at the end.
6. He is signed to Wolves until summer 2017 and is now their first choice goalkeeper.
7. In July 2017 it was announced that Ikeme has been diagnosed with acute leukaemia.