In this article, i show you simple Methods On how to put an end to this. Although there are other ways out there to do this but i prefer you try below. As it is well explained and detailed down.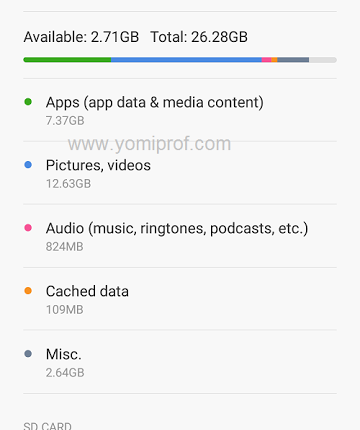 Top 5 Tips On How To Get/Gain More Memory Storage Spaces On Your Android Phones/Device
1. Back up photos and video to Google Photos, then delete them from your phone: Photos and video are one of the biggest space hogs on any Android phone, and more so as their integrated cameras come with increasingly high megapixel counts.
2. Clear Cache + Data: Cached files are little bits of data stored by apps every time you use them. You can do this manually for individual apps by going to Settings > Storage > Apps. Choose Any App You Wish to clear Cache For and Clear Cache. That's All.
3. Use lite apps: Android developers nowadays make two variants of their apps, one standard, and the other lighter, which not only consumes less cellular data, but takes up less space on your phone, too. Some of those apps that consume space like Facebook, messenger, Youtube and opera have lite apps, consider switching to them.
4. Clear Old Downloads: Every time you download a PDF or other document from the web it is stored in your Downloads folder, but the chances are you probably don't need it anymore. If you have a File Manager app use this to browse your Downloads folder and delete anything you don't need.
5. Move apps and files to SD card: If your phone supports sd card, move all your apps and files to SD card; any or use apps2sd to move difficult apps to SDcard.
---

Receive Alerts on: Whatsapp: +2348139009126 (WhatsApp Only), Twitter: @OkayNigeria.