5 People Dead As Multiple Bomb Blasts Rock Maiduguri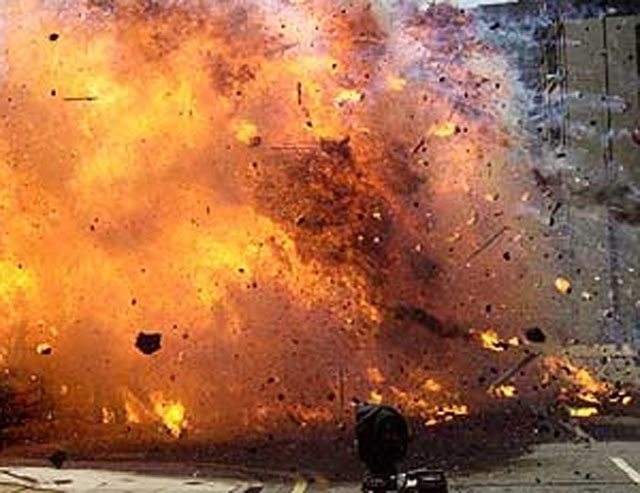 Atleast 5 people were killed while six persons wounded when multiple blast rock Maiduguri on Tuesday, eyewitness said.
Four female bombers stormed Kaleri area, an outskirt of Maiduguri in Mafa local government area exploded the IEDs wrapped around bodies, killing at least one farmer and injuring 6 others.
Ba' Kura Muhammad said the first bombers attack local farmers on their farmland.
"At about 8:23am there was loud sound in our area so we were confused, some minutes later second occurred near military sandbags injuring cjtf member.
" At least five were killed including one civilian killed and 7 farmers were taking to the hospital, "said Muhammad.
The EOD unit of Borno police detonate a suicide vest removed by one of the bombers.