4 Injured As Shooter Storm YouTube Headquarters In San Bruno, California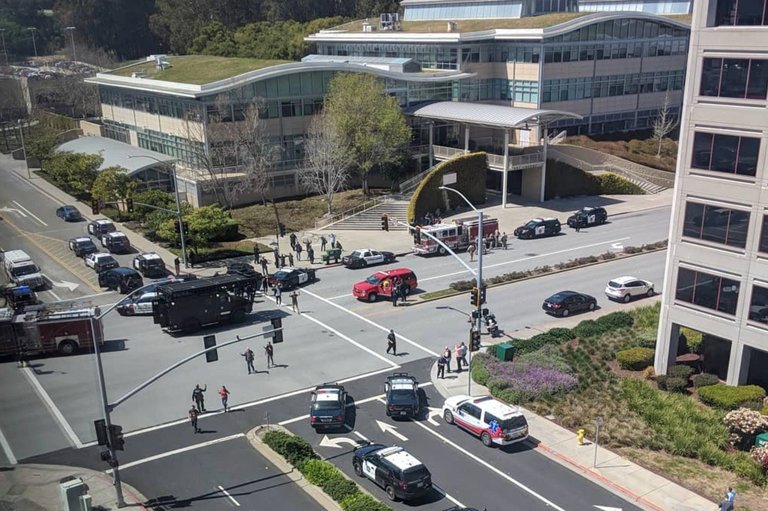 More than four persons have been wounded with one of them in critical condition in a shooting at the Youtube headquarters in San Bruno, California on Tuesday afternoon.
Okay Nigeria learned that the shooter is a woman and died from self-inflicted gunshot wound.
The San Francisco General Hospital had received three patients: a 36-year-old man in critical condition, a 32-year-old woman in serious condition and a 27-year-old woman in fair condition.
It was gathered that the condition of the fourth victim, and what hospital he or she was at, was still unclear.
Outside the YouTube headquarters, armed police officers waded into a crowd of 200 or so employees who had evacuated to a nearby parking lot.
The police asked for employees who had witnessed something firsthand to come forward, and about two dozen people, some visibly distraught, walked over to the officers.
Many employees said they had initially thought the episode was a fire drill. Others said they ran when people started shouting that there was a shooter.